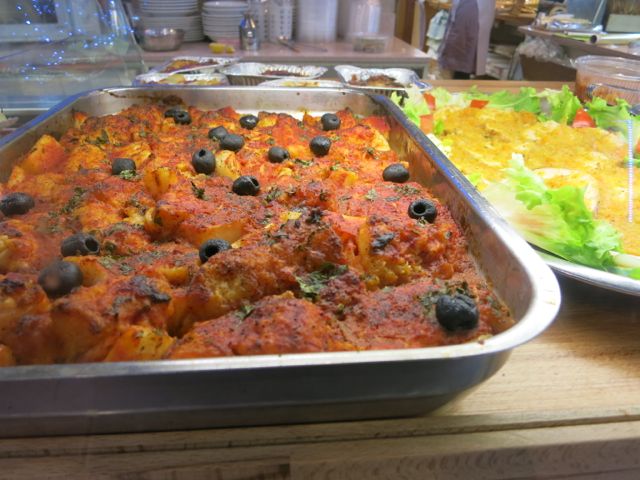 While everyone is talking about all the new places that have opened in Rome during 2012  (Romeo, Porto Fluviale, Panificio Bonci, Coramandel, No.Au., etc.) I'm just having trouble visiting all the old places that I've never been to. I'll get to the new ones. I promise (resolution #1). But in the meantime I'm playing catch up with the old ones. (resolution #2)
A couple of weeks ago, on my way to Danilo, I stopped by Roscioli. No, not that Roscioli. And not that Roscioli either. This is the other Roscioli. The one that people tend to forget about.
Like Danilo, it was a place I'd been meaning to go to for years. This Roscioli is owned by Pietro, the uncle of Pierlugi (who runs  the Forno) and Alessandro (who runs the Ristorante). Both of those two Rosciolis are located near Campo dei Fiori and make it into every food guide known to man.
This Roscioli (which everyone refers to as 'the other' Roscioli) is located just off Piazza Vittorio , a neighborhood that has resisted the gentrification that's gone on in more central areas, yet is still central enough to make it easy to get to. Yet this Roscioli has remained (blessedly)  far off the guide book grid.

The draw that pulled me in was that my friend Gillian had walked past and spotted Bonci Panbriacone (no, not that Bonci, but this Bonci). If you've ever had this drunken version of panettone from Tuscany, then you know why I made a special effort to go there. It's kind of expensive, a small scale production and rather hard to find in Rome.
But when I walked into Roscioli I almost forgot about it. Why had I never been here before? I'm always on the lookout for a good tavola calda and this one is fantastic. Tavola calda literally translates into hot table. And it basically means prepared food, ready to go. Way back when, these places were actually long heated counters, where food was kept warm throughout the day. Today – with stricter health regulations – the food is at room temp, then heated right before it's served.
Huge trays of tempting bacala, veal, lasagna and fish. But also an entire section that was purely dedicated to vegetables. Sauteed escarole, roasted brussel sprouts, and braised leeks. Not your usual spinach and carrot options .
And since they are fundamentally a bakery, variations of breads and pastries. It was actually painful not to buy one of the crema stuffed apples baked in pastry.
Since Jane and I were headed to lunch at Danilo, we couldn't sample anything that day. (well, we could have, but that would have been piggy). But Sophie and Domenico went for lunch a few days later and the portions were so huge, that they came home with plenty of avanzi. Since it was Thursday, gnocchi al sugo: big fat, yet fluffy, potato dumplings in a slightly spicy tomato sauce. And since Sophie is incapable of not ordering cicoria , a perfectly cooked tangle of greens that had been sauteed in olive oil with hefty quantities of garlic and perperoncino.

If you're out touring around, it's only a 12 minute walk from the Colosseum, and if you feel like it you can take your food back the way you came and have a picnic in the Colle Oppio Park.
Me? While I will be heading back soon to eat there, the neatly wrapped doggie bags that Sophie and Domenico brought home made me realize that this other Roscioli opened whole new possibilities for nights when I don't feel like cooking.  And all those vegetables? Definitely part of my plans for 2013. (resolution #3)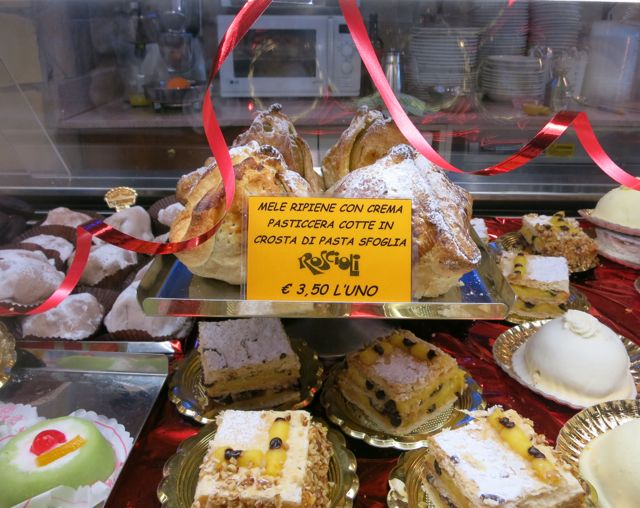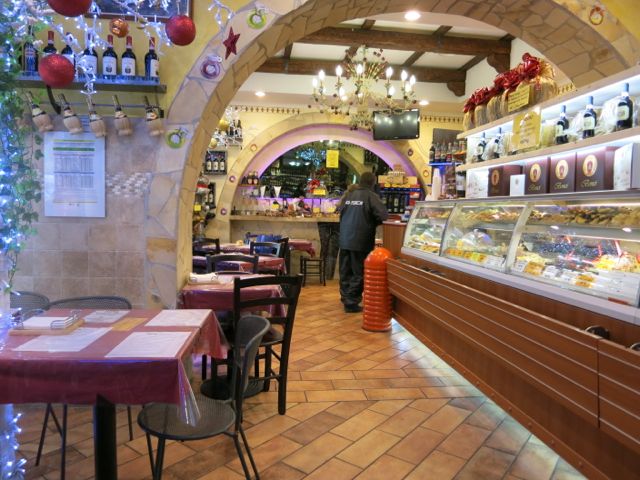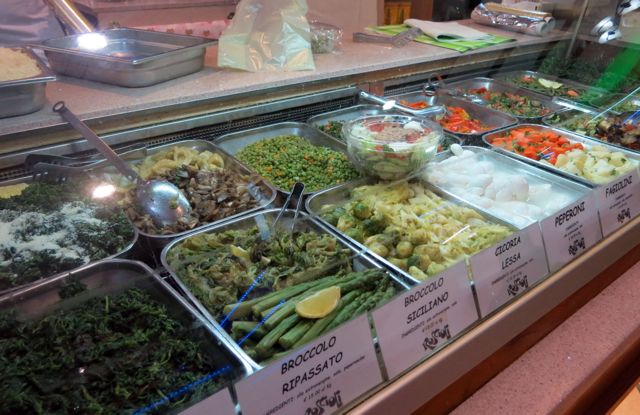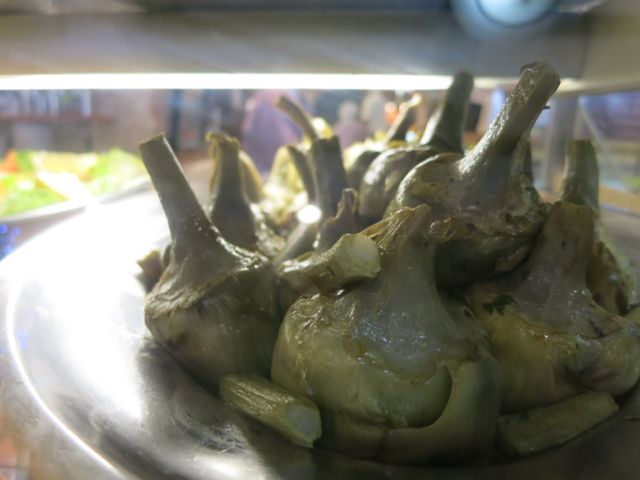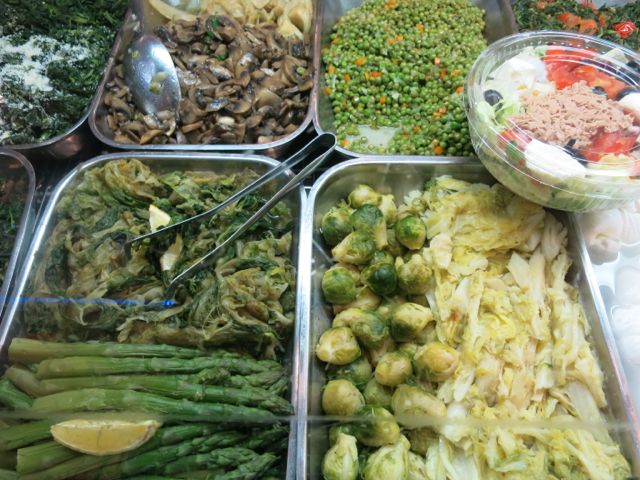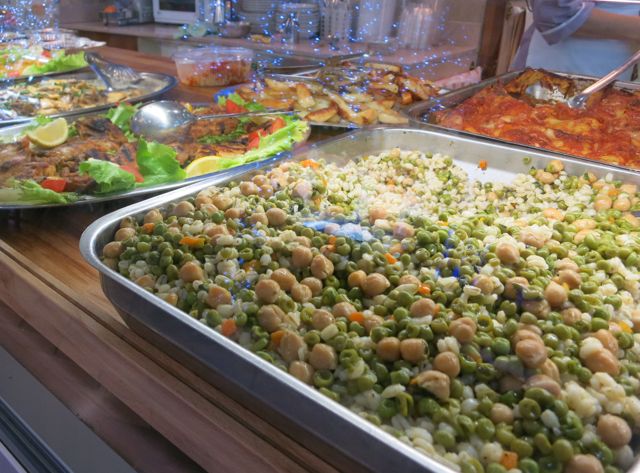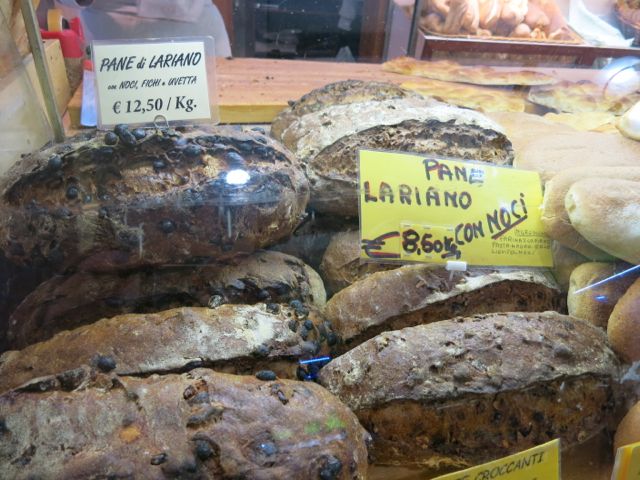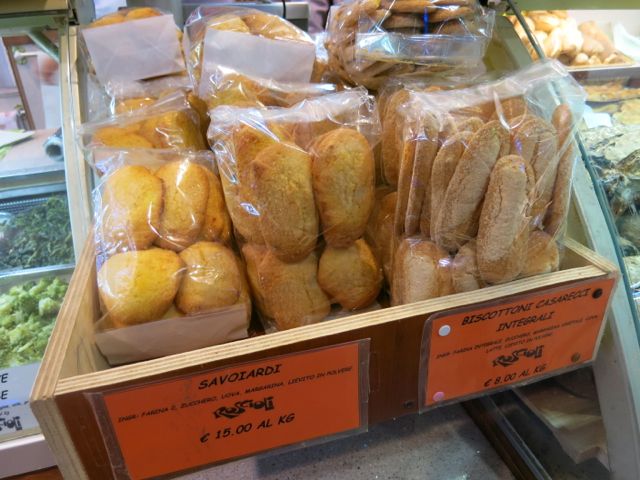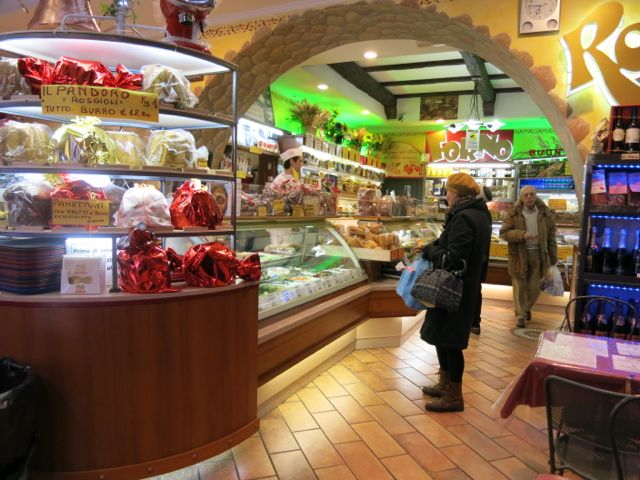 Roscioli
Via Buonarroti, 48, Rome
06.4467146
Closed Sunday.
For more information on dining in Rome, download my app, EAT ROME , available on iTunes and for Android.