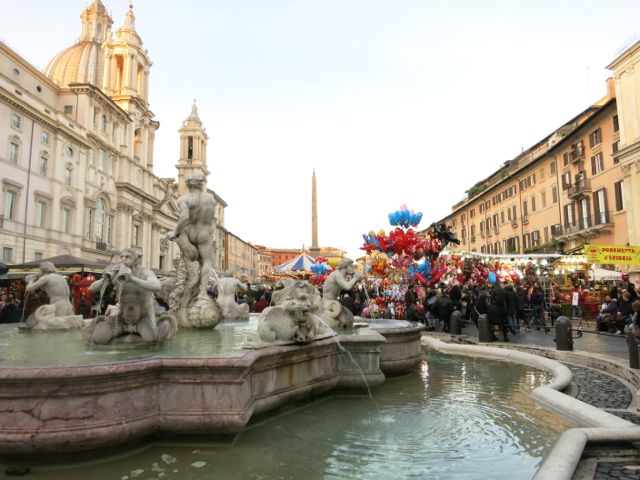 Even though I didn't grow up in Italy, some of my most intense memories from my childhood date from the two years my family and I spent here. Food obviously looms large, and I've written a lot about that in this blog. Visits to the market, tasting my first slice of pizza bianca, gnocchi on Thursdays, the smell of artichokes in Campo de' Fiori are all things that are as fresh today as they were decades ago.
But one of my most vivid memories – for both me and my sisters – was the spectacle that happened at Christmas in Piazza Navona. We had grown up in St. Louis and even though we did celebrate Christmas (despite being Jewish) the over the top fun fair atmosphere that transformed this Baroque piazza was one of the most completely magical, exotic and seductive events we had ever seen.

And for me, today, living in Rome, I have to admit that Christmas is just about my favorite time of year here. Lights line streets and store fronts, antique creches are set up in every church and – as always – Piazza Navona is holiday central.
But the Piazza Navona fair isn't actually about Christmas. Although there is a Santa wandering around these days (there wasn't back when I was kid) the fair's reason for being is the Epiphany, which is today, January 6. It was on this day that the three kings brought gifts to the baby Jesus. And – until the globalisation of Christmas – January 6 was the day Italian children traditionally got their gifts. Not from Santa though. And not from the three kings either.
Italian children would go to bed on January 5 hoping that the next morning there would be a stocking full of candy and gifts from a old lady called the Befana. If you had been bad, however, all you got was a lump of coal.
It's unclear how this tradition started – some say that her name derives from the word epiphany. Others say she has something to do with an ancient heathen goddess. But where ever she came from, it is generally agreed that she is a good housekeeper and so would sweep the floor behind her when she left the houses she visited. Hence the broom she always carries. Which leads many people today to think she is a witch. And the stands that line Piazza Navona sell Befanas that are so witch-like and scary that I can't imagine any child would enjoy waking up to one of them.
But Santa is not the only recent addition to the Italian Christmas season. It's only in the last 20 years or so that Christmas tress have become common. Before that, the main decorative element was the creche scene – or presepio – located not only in every church, but in everyone's home as well.
When I first started celebrating Christmas in Italy as an adult I was a bit hesitant to have a presepio at home. Like I said, I'm Jewish. A nice non-denominational Christmas tree standing next to the Menorah I can do. But the idea of having little figurines of Mary, Joseph and the baby Jesus wasn't something that came naturally. But one day, browsing through the stands that line Piazza Navona I realized that if I did have a presepio it meant that I could recreate an entire market scene – in miniature – surrounding the main event.
Although everyone complains that the stands surrounding Piazza Navona have become too commercial over the years – selling those ugly witches, plastic toys and piles of candy – there are still at least a half dozen vendors that sell hand crafted presepio items that come straight from Naples.
While some people (like my friend Jane) go all out and buy recreations of store fronts that include moving parts like running water and ringing bells that mimic entire villages, I'm content to stick to the market side of things. And from the sheer quantity of mini food items, I'd say a lot of other people get as obsessed as me.
Teeny tiny crates full of fruit and vegetables, baskets of bread, copper, terracotta and steel pots, bowls of eggs and even cuts of raw meat are all painstakingly recreated and painted by hand. I love the tiny animals – little chickens, pigs and rabbits. My favorite though are the fish – shimmering sardines, rosy octopi and bright green eels.
So I made my yearly visit to Piazza Navona the other day. The smell of caramelized nuts, roasting chestnuts and cotton candy filled the air with the carnival perfume that brought back childhood memories in a heatbeat. While I managed to avoid the scary witches, I did come away with a mini wheel barrow full of potatoes, a crate of sardines and the cutest basket of cabbages I've ever seen. And the creche I never imagined I'd have is a tiny bit bigger.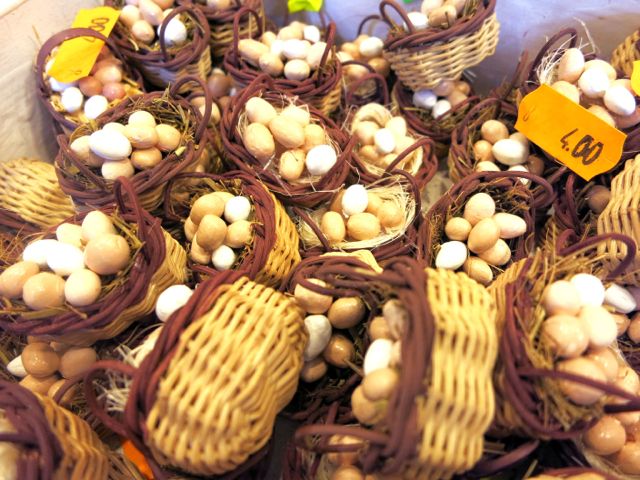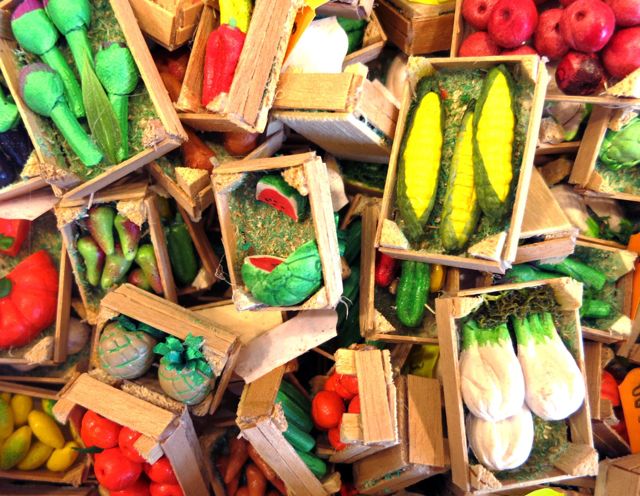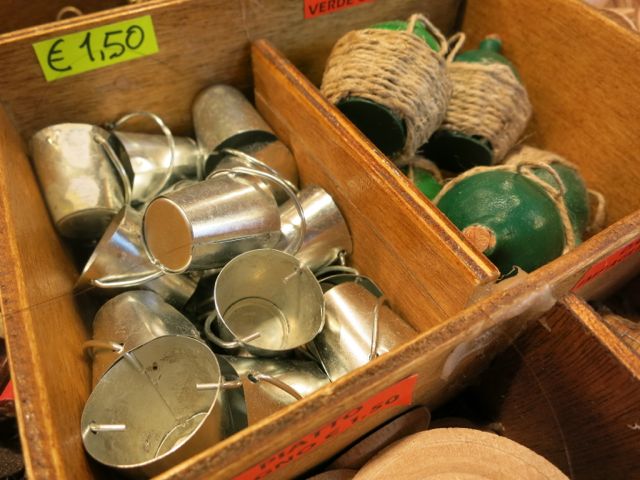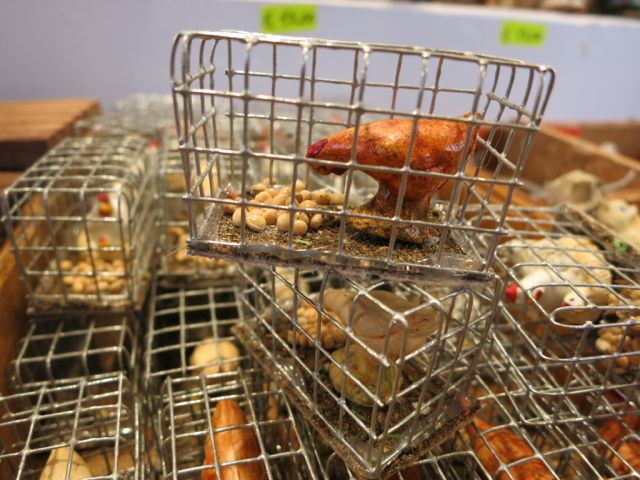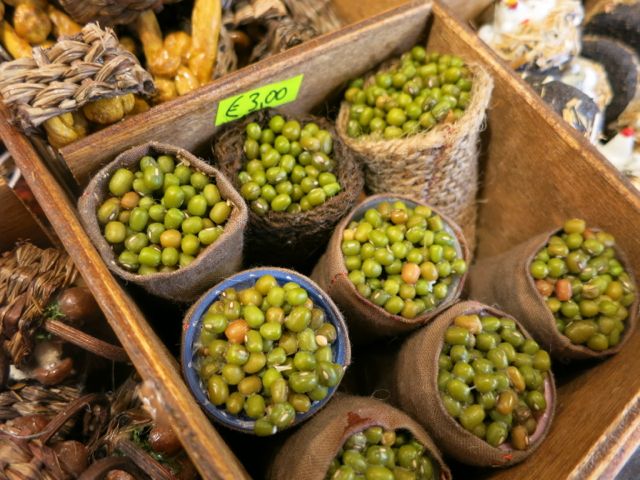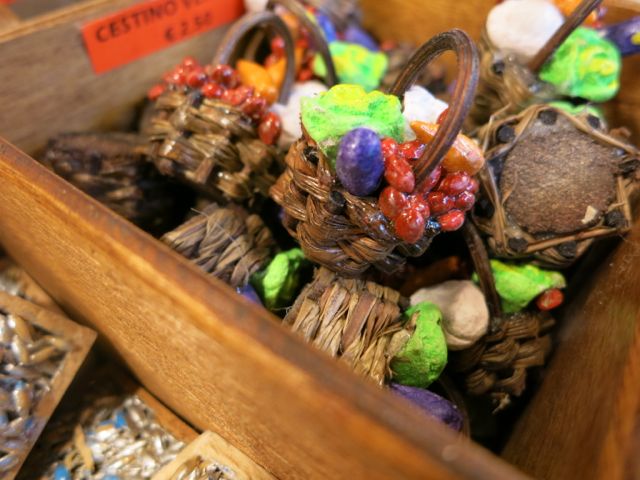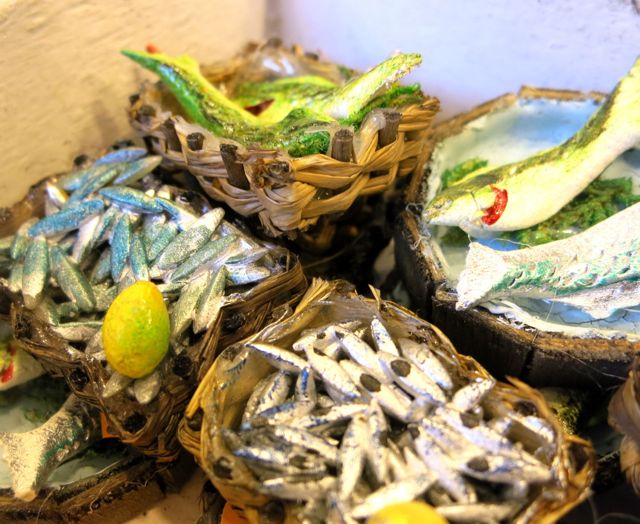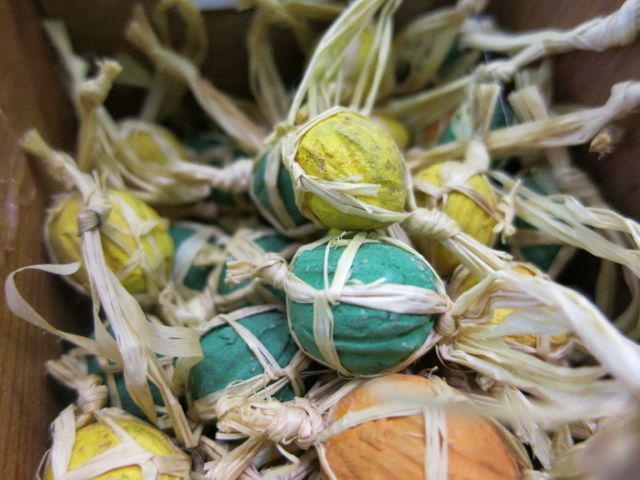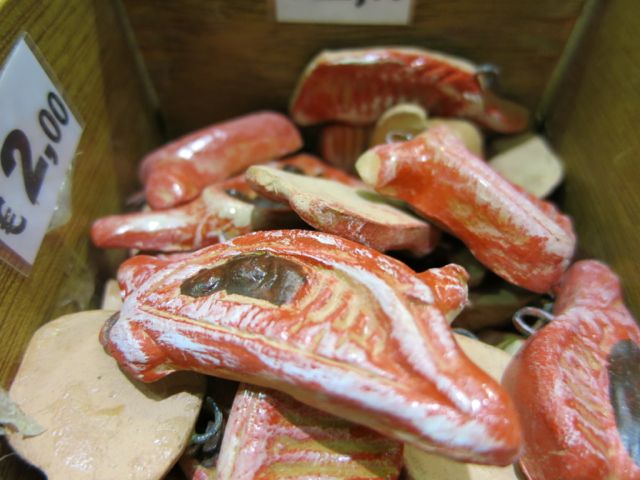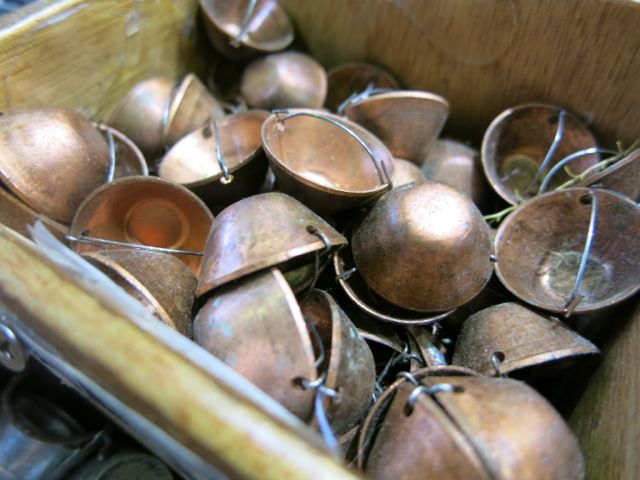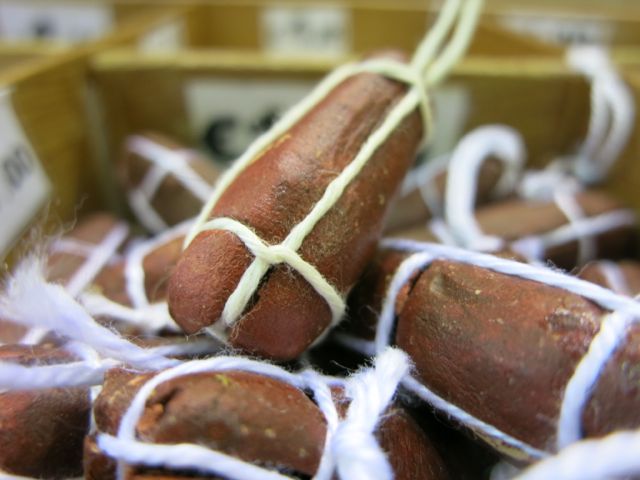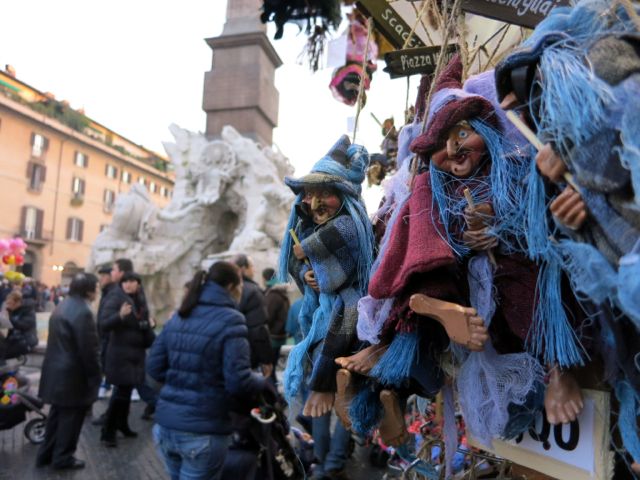 The holiday fair in Piazza Navona runs all of December, and closes on January 6, the Epiphany. If you do go today, be forewarned, it will be mobbed.