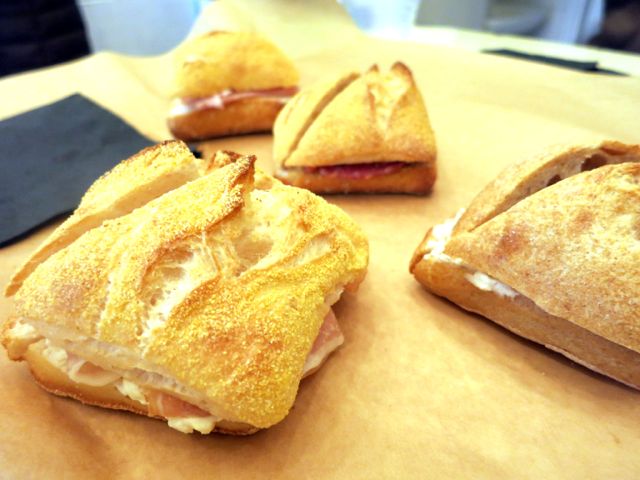 Things are always happening in Monti. Some people complain that I write about this neighborhood too much. But, there's a reason a lot of great things are there. It's a fantastic place to wander around, and is right in the center.
One of the newest places to open is Gaudeo. This small shop does one thing, and one thing only: panini. Which is a really good thing, because with the changes over at Tricolore (which, for the moment, is not doing sandwiches anymore) Monti needed a reliable gourmet panino place. Right?

The formula at Guadeo is simple and delicious. Rolls especially made for them by Roscioli, with organic kamut flour. This means they are soft on the inside, with just enough thin crust on the outside to hold everything in, but not be too tough to bite into. (Which can be a real problem in the Roman sandwich scene, where most rolls are too hard and tough).
The fillings? A who's who in all that is best and most delicious in Italian cured meats and cheeses. Things Culatello di Zibello, Lardo di Collonato and Mozzarella di Bufala di Paestum as well as grilled artichokes, eggplant and other goodies. The menu lists about 14 types, while a rotation of another 3 or 4 change daily.
It's truly hard to decide which one to order. Which is why it's so nice they make two sizes. The big panino is large enough to be a meal. But if you're curious, then order two small ones. Or – do what I did – and bring a friend. Gillian and I ordered up four different mignon panini, that we split in half, so we got to try four different ones. While Gillian fell for the one featuring burrata and culatello, I loved the bacala mantecato.
There is a good selection of craft beer (we split a Maltus Faber Blonde) and a great small – but interesting – selection of wines. Including a few splits from Puglia.
There are a few places to sit inside. Or else you can take your panino to go. In theory, by the end of December 2012 the law banning eating in the street in Rome should be over, so you can (hopefully) head to nearby Piazza Madonna dei Monti to enjoy. Otherwise there are some small parks nearby including Villa Aldobrandini and the park across from the Quinrinale.
Since the sandwiches are filled with salty, fatty things like hams and cheeses, you'll probably want something sweet after. At least that's my excuse for picking up a bag of the chocolate rice crispie type candies for sale.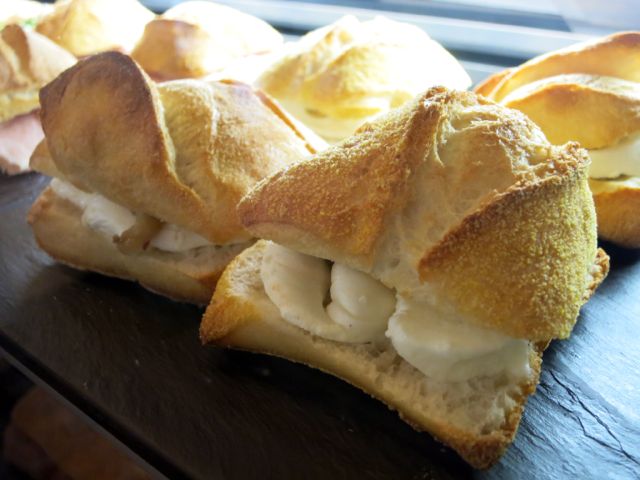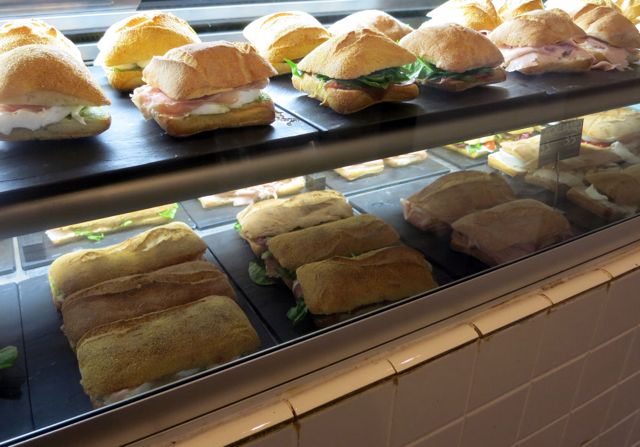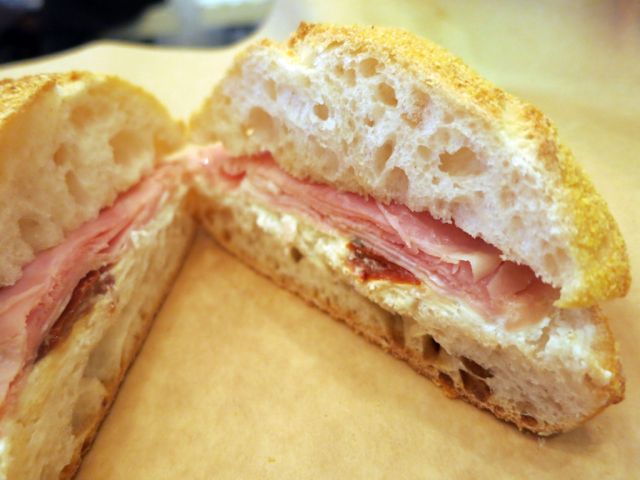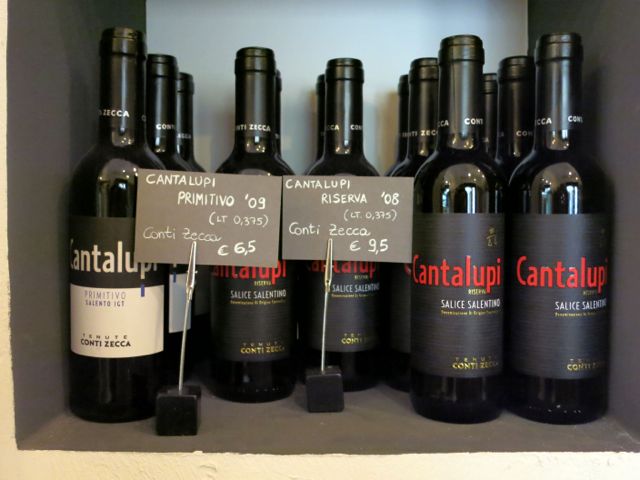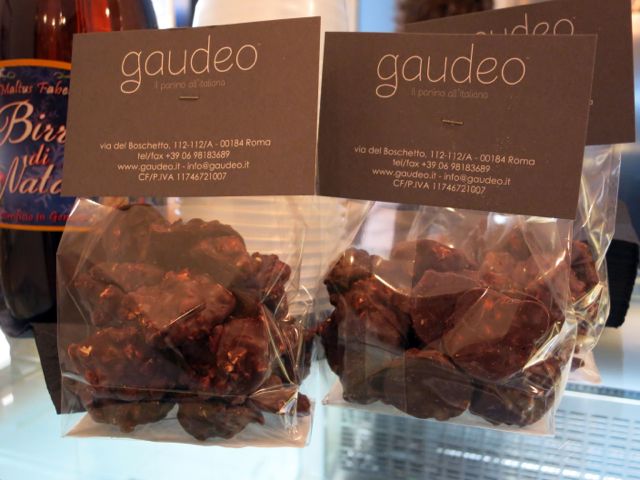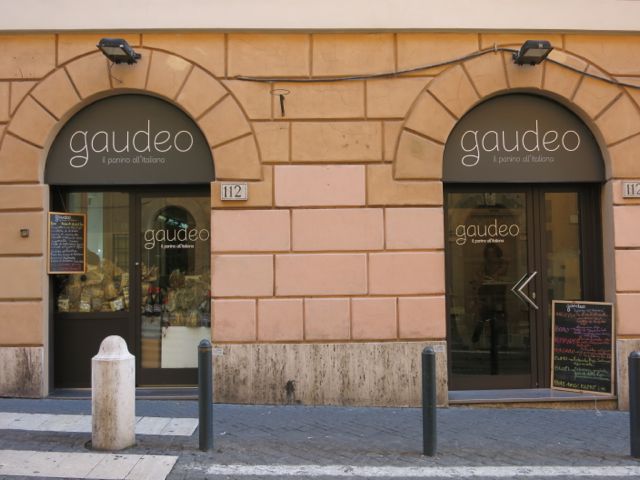 Guadeo
Via Boschetto 112, Rome
+39.06.981.83689
Mon-Thurs, 11am-10pm. Fri. – Sat 11-12.
For more information on dining in Rome, download my app, EAT ROME , available on iTunes and for Android.