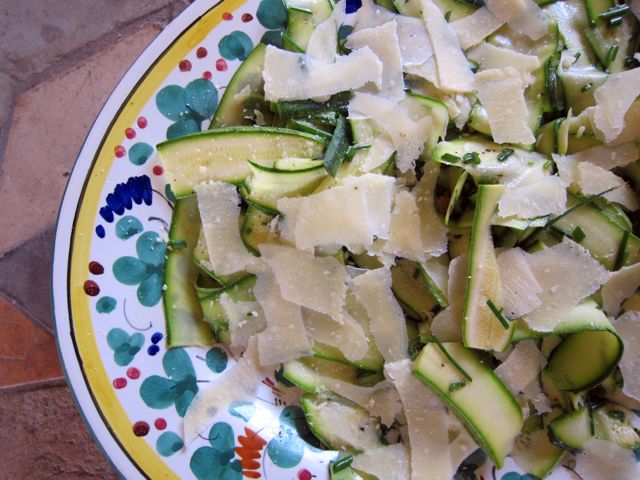 While I love having a vegetable garden, I admit it's a lot of work. The planting and the watering of course. But it's all worth it in the end, when you harvest that first zucchini of the summer.

Then there's the dark side of having a vegetable garden. I call it vegetable guilt. Or glut. Take your pick. Having so much that it's hard to keep up in the kitchen. And as everyone who has ever planted a garden knows, the zucchini get out of control real fast.

I always think I'm going to learn from past years, and plant only two or three zucchini plants. But each year it's the same thing, and before I know it we are taking care of the enchanted zucchini forest.

The only way I can keep a handle on the squash overload is to nip things in the bud. Literally. As I make my way through the wilds of my zucchini patch I am on the constant lookout for any smidgen of a zucchini. No swelling is too small not to be plucked and eaten.

Otherwise, you know what happens? Turn around and before you know it you nave 20 mega zucchini on your hands. Then what are you supposed to do? (make this actually, or this)

So, yes, I am a killer of baby zucchini. Which actually is pretty great, since the small, tiny, jewel-like things are much more intense tasting than their bigger relatives.

Since this is summer, and I'm in my full cook-less mode, zucchini carpaccio is my dish of choice for these first little babies. It couldn't be easier. Slice the zucchini as thin as possible, lengthwise. I usually just use a vegetable peeler, which works pretty well.

Spread them on a platter, and top with shavings of parmigiano and some fresh herbs (chives or basil are great, mint too). Drizzle with a lemony vinaigrette and you are good to go.

So just remember, the best way to deal with zucchini overpopulation is to cull at birth. Be ruthless. Be strong. And don't worry because no matter what you do, you're going to end up with way too many zucchini no matter what.

But that's why you planted a vegetable garden, remember?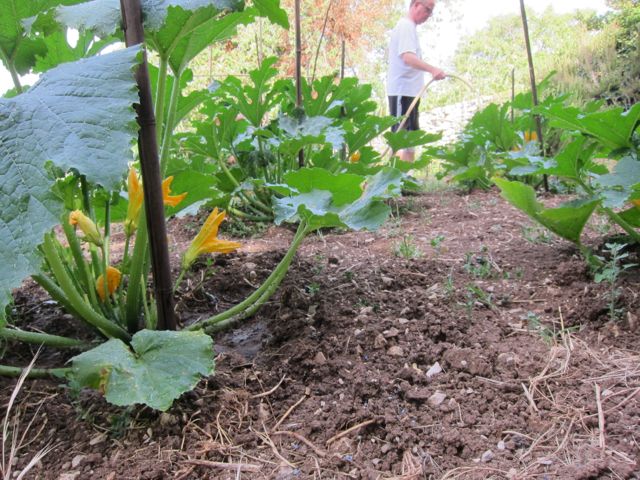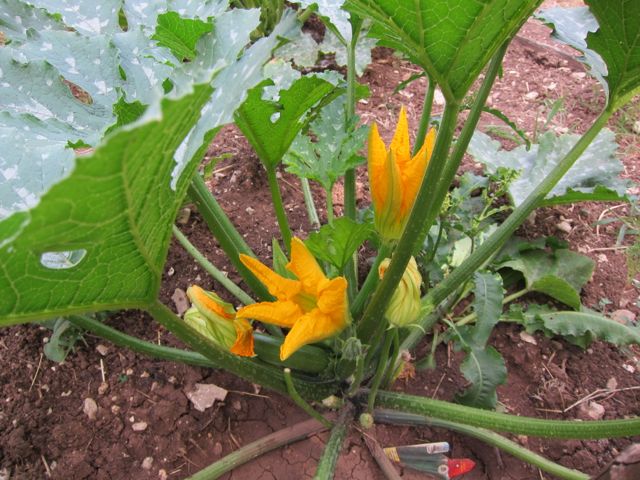 Zucchini Carpaccio

3/4 pounds / 700 grams zucchini
parmigiano or pecorino
basil or chives
lemon juice
olive oil
salt
pepper

Slice the zucchini very thinly. I use a vegetable peeler, holding the zucchini against the counter, along the edge, and slice away. It's not the most graceful thing to do, but it works.

Make a vinaigrette using olive oil and lemon juice. I usually use about a 1/3 lemon juice to 2/3 olive oil.

Toss the zucchini with dressing, and add salt & pepper to taste.

Using the same peeler, shave off slices of cheese, scattering them over the top of the salad.

The salad is best if you make it about a half hour before you need it. This way the dressing has a chance to soften the raw zucchini.