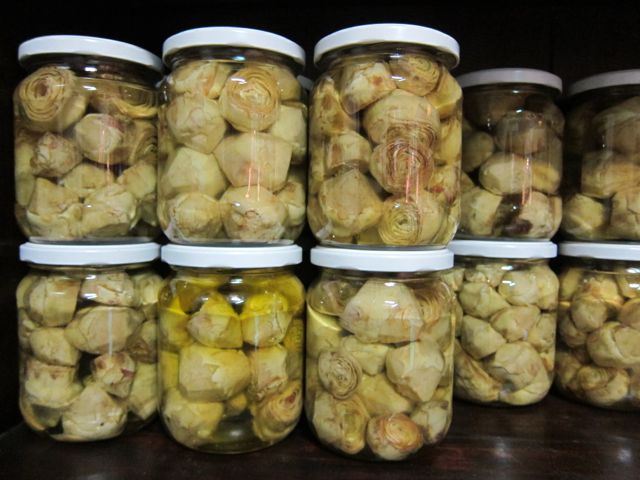 There is never a trip I can't turn into an excuse to buy food. Istanbul, London, Barcelona. You name the city, and I will find a place to buy food within hours of landing.

The same goes for places that are nearer to hand, and that I visit often. A weekend up in Umbria is always an excuse to stop in Orte and stock up. Likewise Bari, where I always end up coming back not only with pasta and pastries, but also produce.

But this last trip to Bari I had the great pleasure of discovering a completely new source of wonderful foods I didn't really need to buy, but did anyway.

Just in case. You know. I might never make it to Bari again and then where would I be? Short one jar of preserved baby artichokes, that's where.

The store in question is U Castagnar. This means chestnut vendor in Barese, but since it was May, and definitely not the right season, there was not a chestnut in sight. But there was plenty of other things I needed wanted.

Taralli in every shape or size. Also dried fave – both shelled and un-shelled. I bought a huge bunch of dried oregano. Even though it was from the previous season, it still perfumed our car all the way home to Rome.

The one thing I resisted were the small jars of ricotta forte. This very aged cheese is definitely a taste I have not acquired. But many have and since it's not at all easy to find, good to know, right?

And those baby artichokes? I came away with four huge jars. Made by 'Zia Teresa' they were definitely artiginale and a very good price.

And really. Who knows if they would still have them the next time I was in town. Right? Better to stock up, and be prepared for any future artichoke shortages.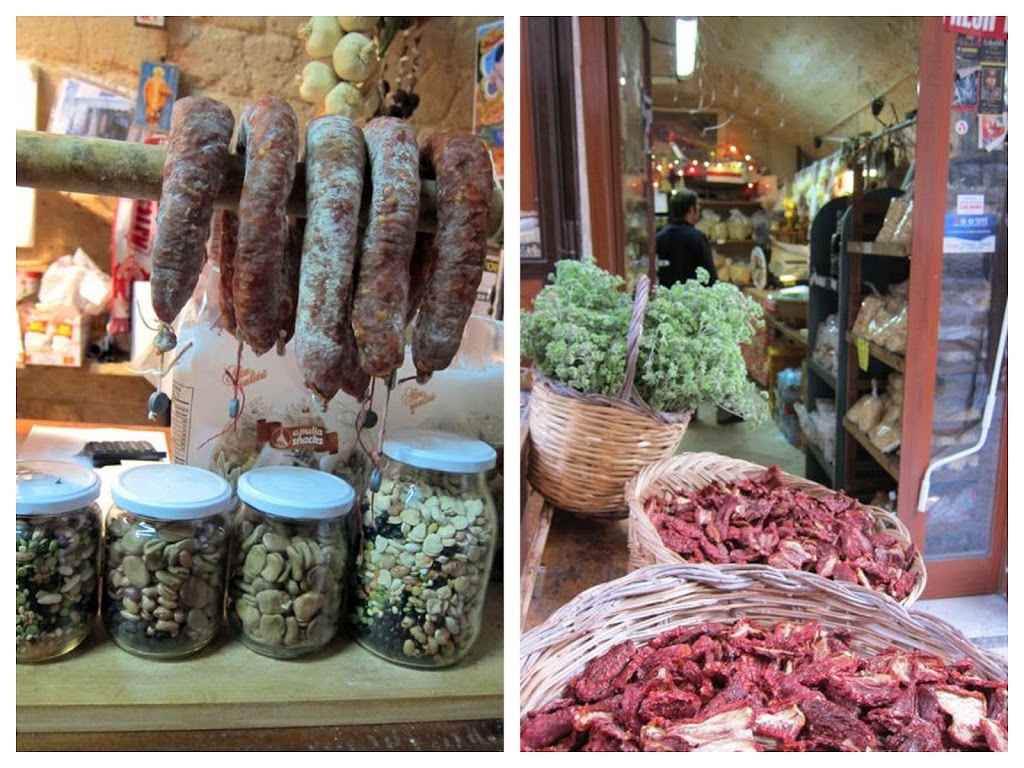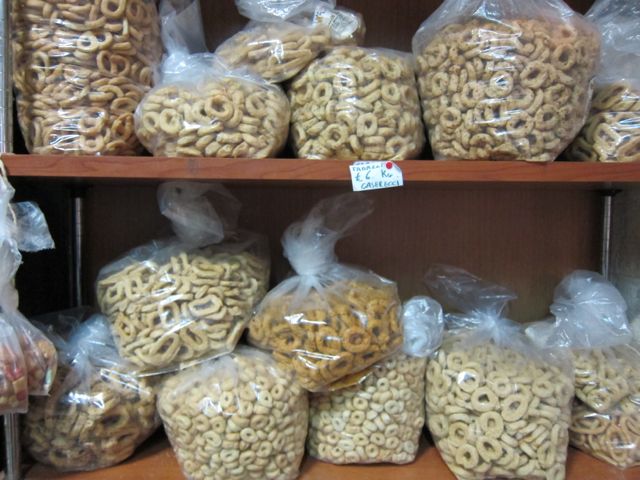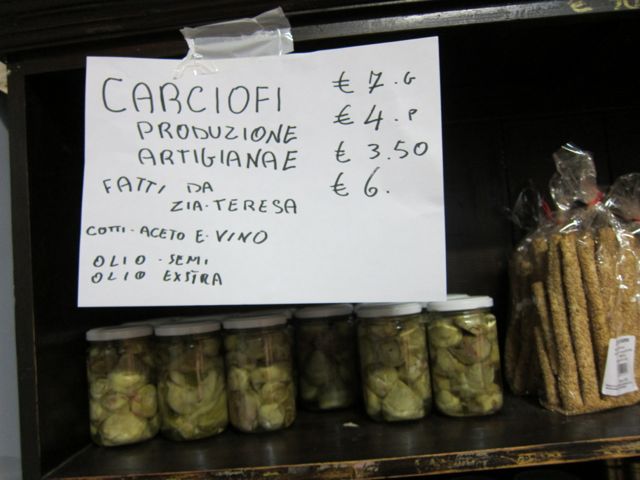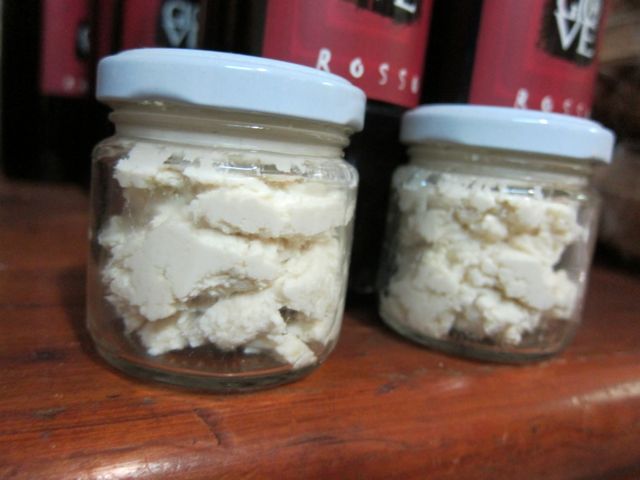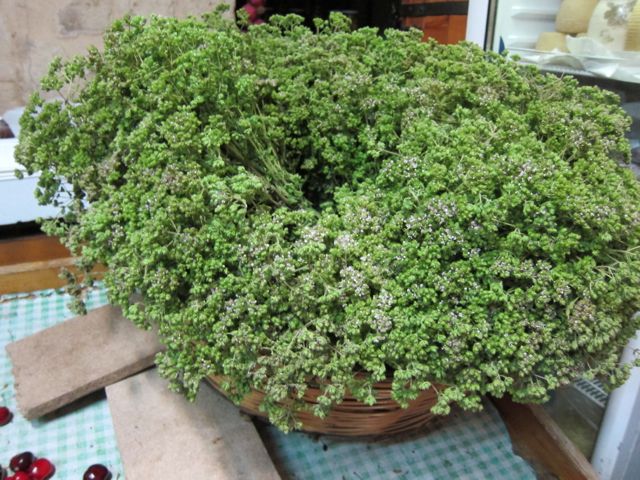 U Castagnar
Bari Via Filioli 40
080.524.9342
320.337.3872