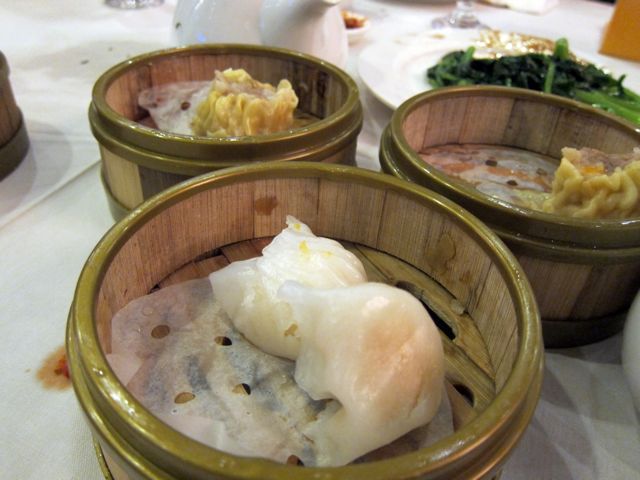 Yes, New York again. I know the blog is called Elizabeth Minchilli in Rome, but since I seem to be the resident New Yorker for a lot of my Roman friends, I'm taking the opportunity to post about some of our favorite places we visit every time we're in town.

As you'd imagine, when in NYC, we steer clear of pizza, pasta and anything else even vaguely Italian. Instead it's either 100% American (like Peels) or else from a far away continent – preferably Asia.

One of our traditional stops is at Jing Fong, for dim sum. I'm sure there are probably quainter, or even better, dim sum places in Chinatown, (and you can check out this app for everything you've ever wanted to know about that neighborhood) but we love Jing Fong, in all it's glorious, tacky, Hong-Kongish, over-the-stop splendor.

If you're lucky, or go off hours, just ride the escalator straight up to the dining room. If not, give your name to the lady behind the podium. She will give you a completely random number (don't worry if numbers before or after yours get called) which should get you seated in under ten minutes.

Why the short wait? The place is huge. And by huge, I mean HUGE. This is Chinese banquet style dining, big time. The stage at one end of the room is usually decorated with an elaborate balloon arrangement, ready or left over for some wedding or birthday. (Notice that almost all the other tables are full of Chinese families)

You'll be shown to your table, given a little slip of gridded paper, and the show begins. Kerchiefed ladies pushing steam carts between the rows of tables pass by, yelling out undecipherable names of whatever is held in their bamboo baskets. We usually grab one or two of everything. The ladies squeeze the appropriate sauce atop our dumplings, check off our running tab on the numbered card, and wheel away.

Tiny pork-stuffed dumplings, thick rice noodles wrapped around chopped beef, fluffy pork buns. All is good.

Eventually we make a trip up to the buffet, which is always a surprise. Piles of seasonal greens, tripe and this time around mini steamed eggplants stuffed with shrimp. Noodles are ordered off the small menu, and come out from the kitchen. Worth the wait.

It's always hard to tell when we're done. It's so easy to continue grabbing just one more bamboo basket, just one more plate from the buffet. But eventually we take our tab up to the cashier, pay our bill (shockingly cheap) and take the escalator back down to continue on our New York day.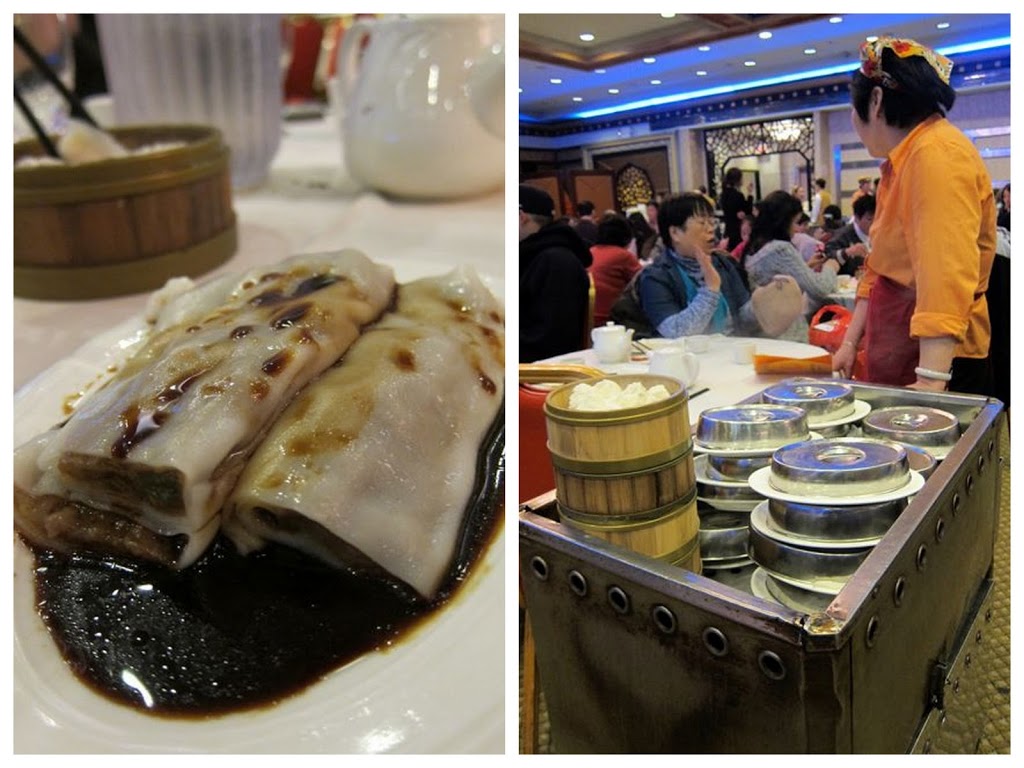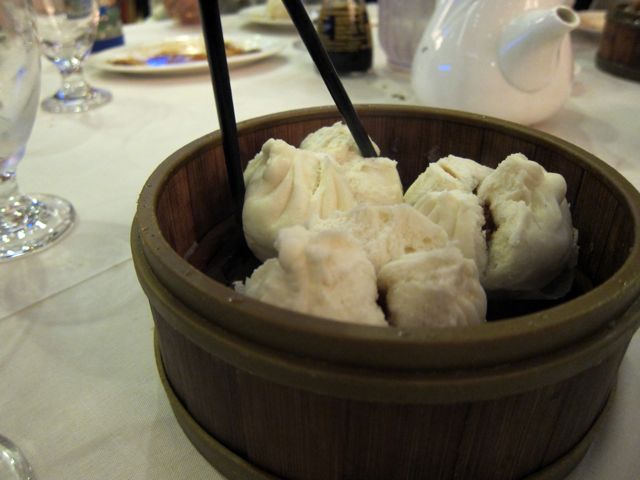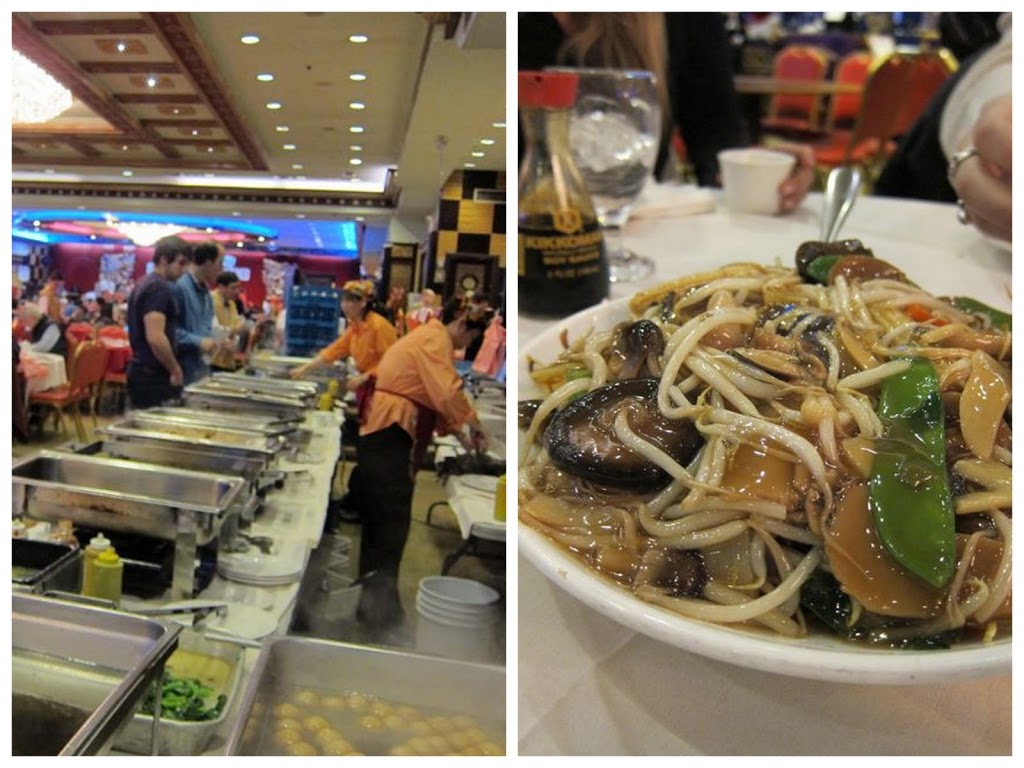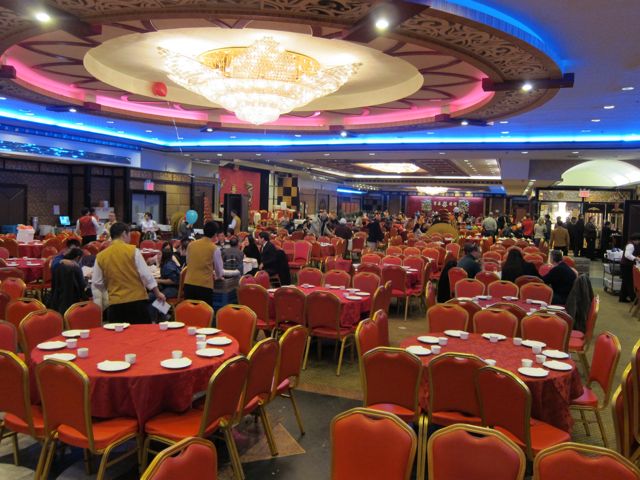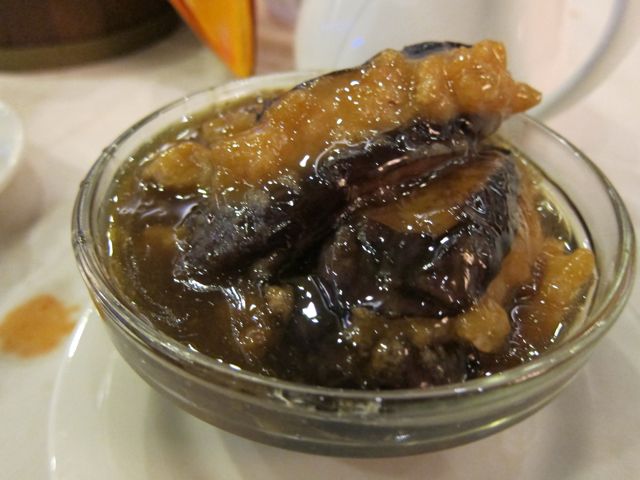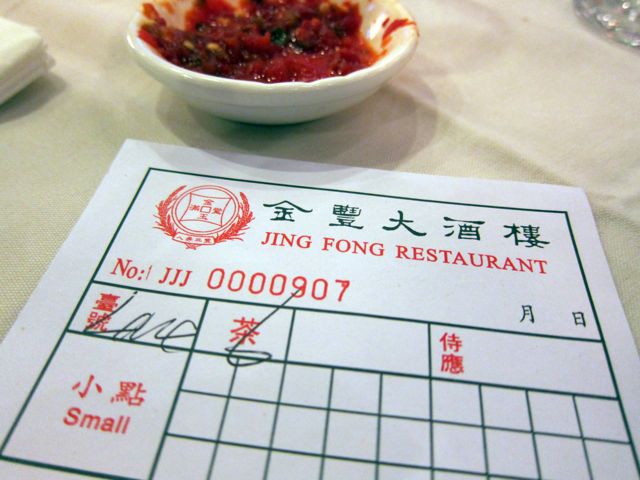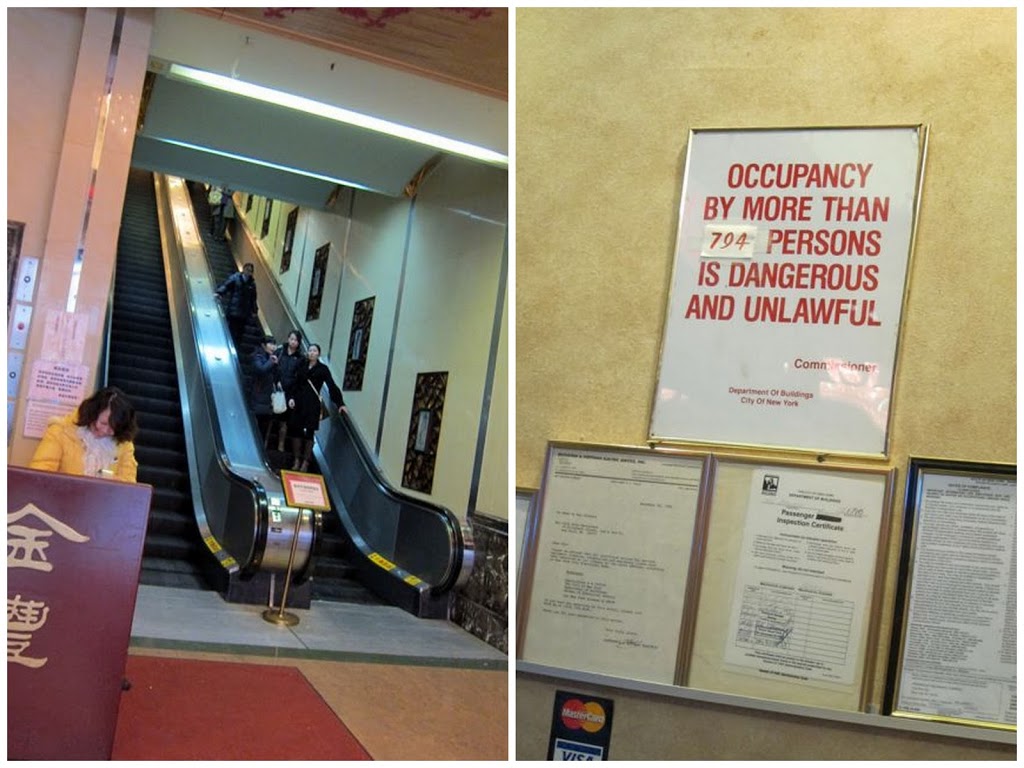 Jing Fong
20 Elizabeth Street
NYC
212-964-5256