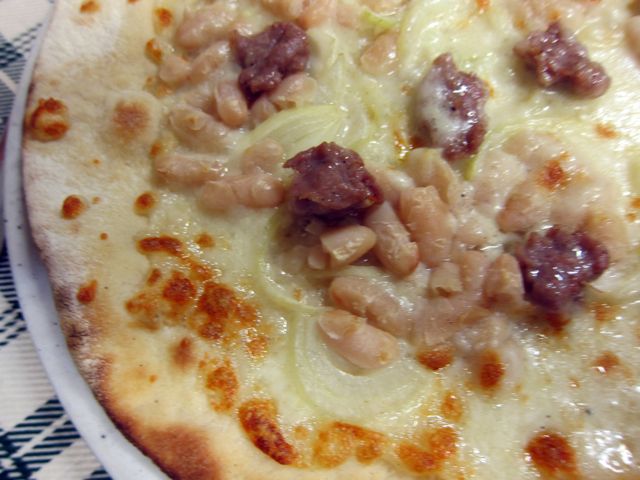 How did I not know about Pizzeria Leoncino? I must have walked down this centrally located street at least a hundred times (if not more) in my life. I'm always on the lookout for a decent place to eat in that neighborhood – only a few blocks away from the only cinema in Rome that shows English language films. Yet there you have it. A pizza place whose speciality was a "Onion, Bean and Sausage Pizza" and it was totally off my radar.

Yes. You heard me right. A pizza with three of my favorite food groups: onion, bean and sausage. I mean really, who dreams up these things?

While I've certainly had sausage pizza, as well as onion, I have to admit that never ever have I seen bean pizza (except some abomination with baked beans in the freezer aisle of Sainsbury). The onions in house specialty are thinly sliced and cooked before they make it onto the pizza, so that they melt almost like butter into the bed of milky mozzarella. On top of this: chunks of crumbly sausage, with white cannelini beans scattered in between.

Perfection.

The pizza crust itself is excellent. Nice and thin, Roman style, and crisped along the edges from its time in the wood burning oven. The oven, by the way, is said to have been here for at least 100 years. Located smack in the center of the restaurant, it makes for a cozy setting in winter (in summer grab one of the outdoor tables).

The place is basic: florescent lighting, grumpy waiters and often a long line to get in. It is, however, one of the few pizzerias in town open for lunch. Good to know.

They have all the other standard pizzas like margherita, marinara, napoletano, funghi, etc. But why bother – I ask you – when that holy trinity of bean-onion-sausage is on offer?

And I must add a thank you to Jeanette and James, who discovered this place ages ago. Thank you for taking us here. (And absolutely makes up for the bad movie you made us sit through beforehand.)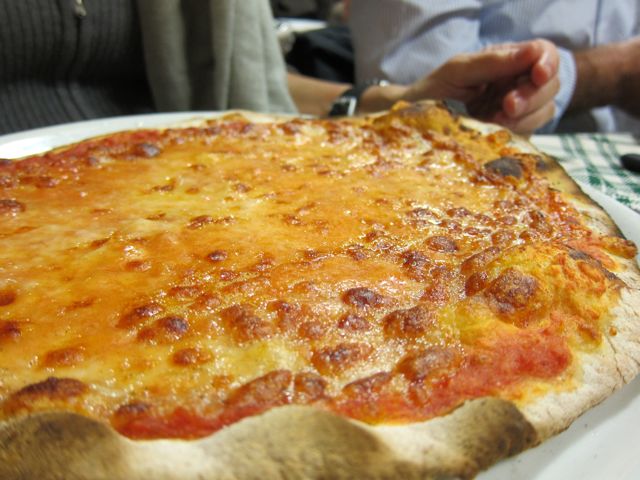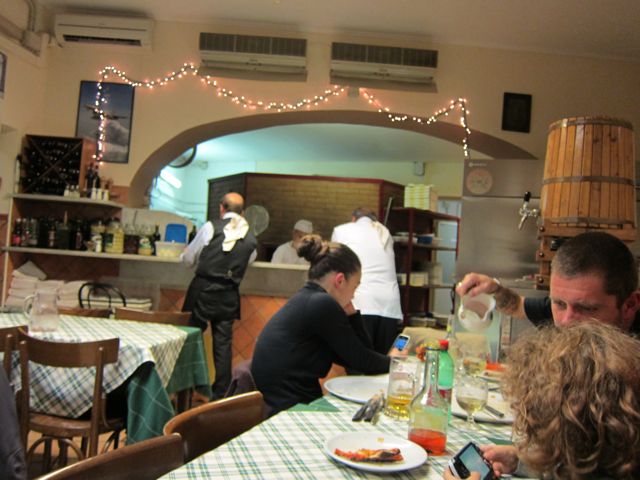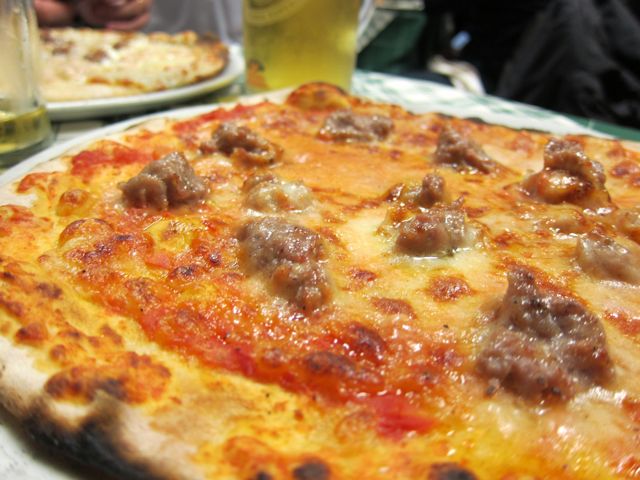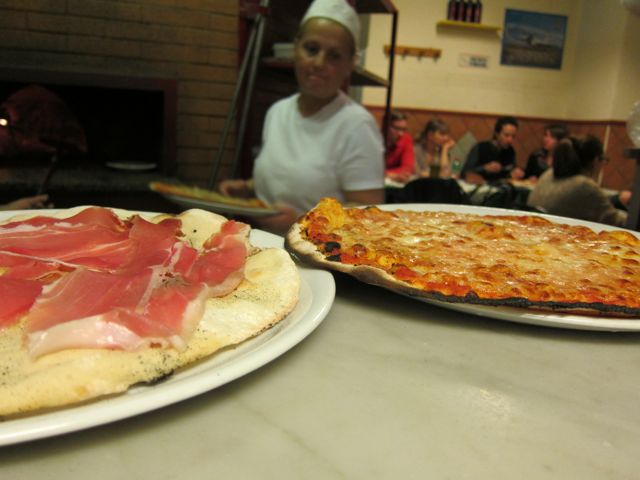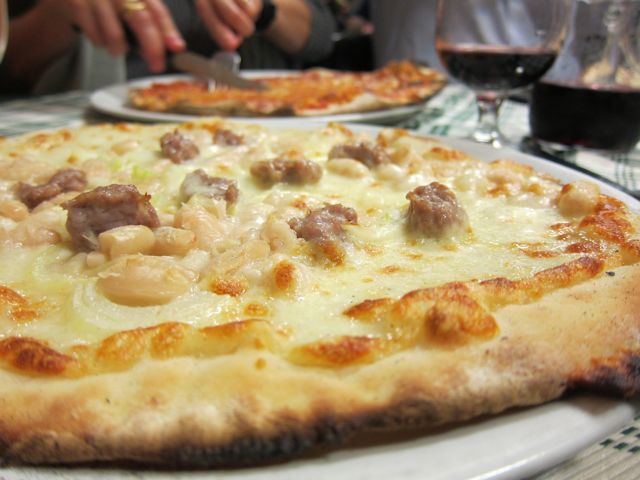 Pizzeria Il Leoncino
Via del Leoncino 28
06.686.7757
Open lunch & dinner. Closed Wednesday.