The only excuse I have for not having been to Le Tre Zucche earlier is it's location. Situated decidedly off the beaten track, off the Via Portuense, it's a pain in the neck to get to. But I kept hearing from very dependable friends (like Hande Leimer) who swore it was one of the best restaurants in Rome. They were all right.

The menu is full of surprises, featuring fresh, mostly local ingredients prepared creatively, yet somehow never pretentious.

Last May Sophie and I headed over on a gorgeous spring day for lunch. It was one of the first days of the season that their small patio was open, so we made ourselves comfortable under the bright red awning.

Even though the food looks complicated and is more than a bit on the 'creative' side, the service couldn't be friendlier or more relaxed. An amuse bouche of fave and ricotta arrived at the table while we were going over the menu. To start off we ordered their famous Cannoli di Mortadella which – if I'm not mistaken – was created in pork heaven. It's a slice of mortadella, rolled around ricotta, then covered in crispy strands of middle eastern dough. All served atop asparagus puree.

The ricotta and hazelnut stuffed zucchini blossoms seemed almost dietic in comparison. Light as a feather, and served atop a drizzle of pesto.

We each chose a pasta from the daily specials. I chose home made taglierini topped with sea bass cheeks. Yes, just the cheeks. As luscious as it sounds. Sophie ordered Vermicelli Cavilieri Giuseppe Cocco (that's the brand) con stracciata pugliese e filetti di alice del Mar Cantabrico. The waiter was shocked that Sophie knew what stracciata pugliese was, (Domenico is from Bari) so proceeded to tell us all about his ex girl friend from Puglia (yes, he was being extra friendly because Sophie was there…). The pasta was super al dente, and piled on top of the creamy, decadent stracciata (it's what's inside of burrata) which paired perfectly with the meaty, salty Spanish anchovies.

Even though we were stuffed, we felt obligated to order dessert and so went with the mini tiramisu, served in a tiny espresso cup. But before we could dig in, two more little glasses arrived, filled with pan di spagna atop a heavenly custard. The tiramisu may be one of the best in Rome. I've never seen a custard that eggy yellow. I have no idea why we felt the need to also order the molten chocolate cake as well. We certainly didn't need it. But we most definitely enjoyed it.

If this restaurant were closer to where I lived, I would be going weekly. Yes, it's that good. It's definitely a taxi ride away, but worth it. And anyway, it's kind of fun to get out of the center now and then. Especially when food this good is waiting for you.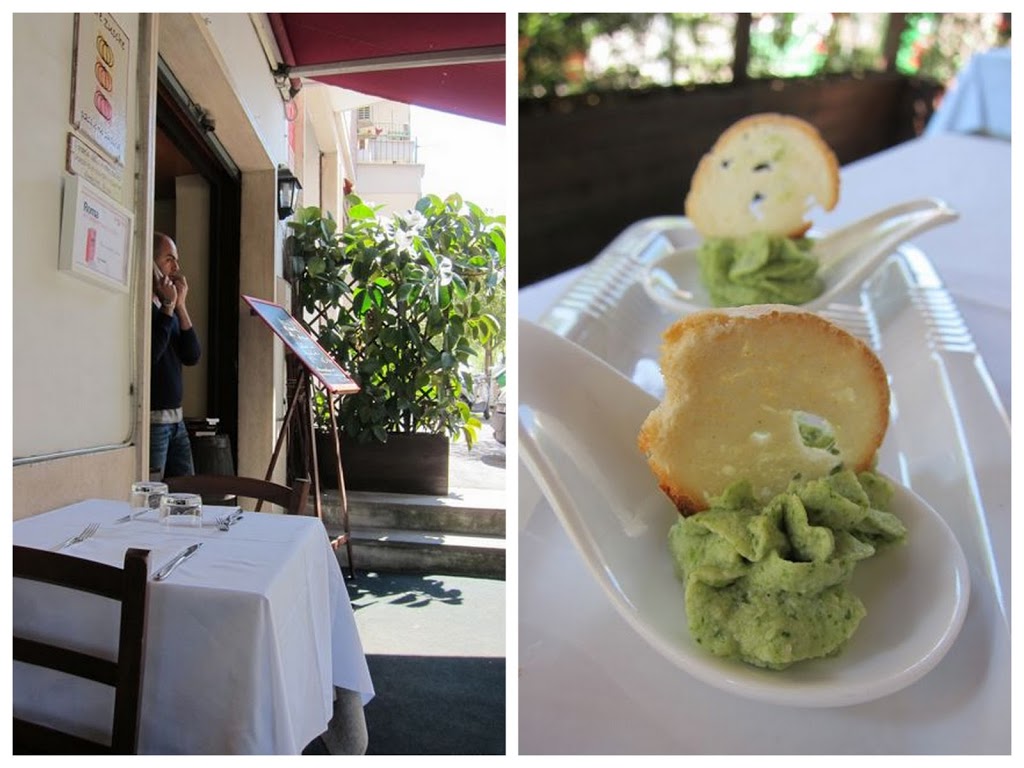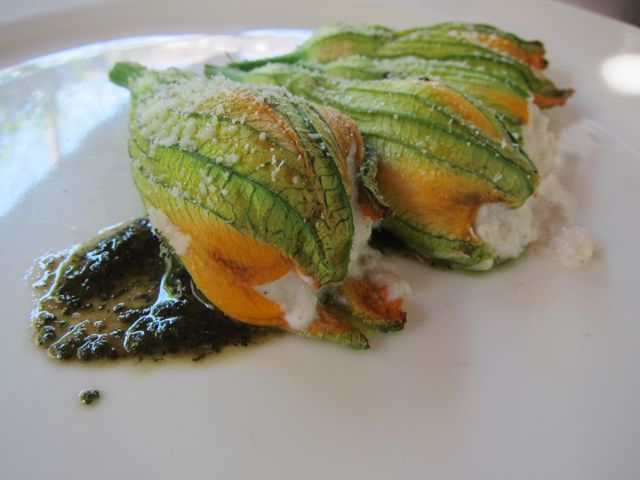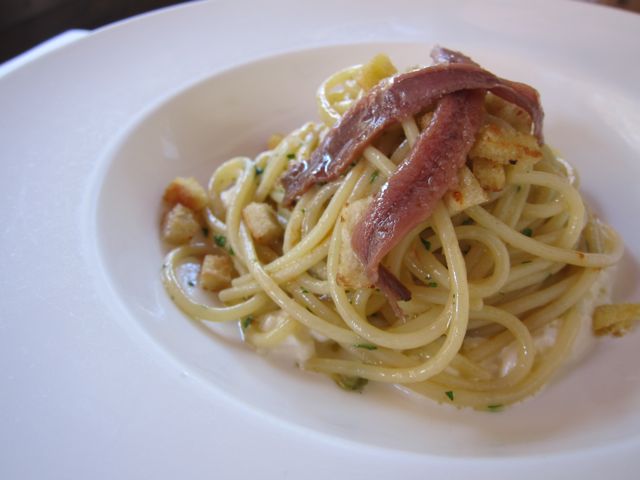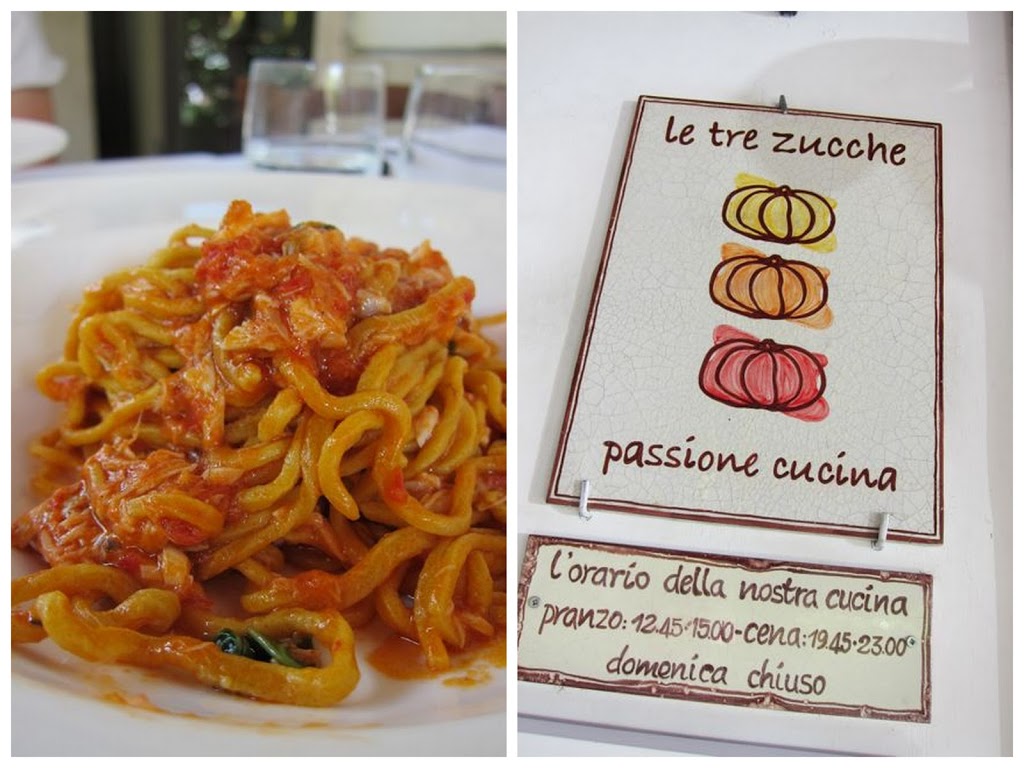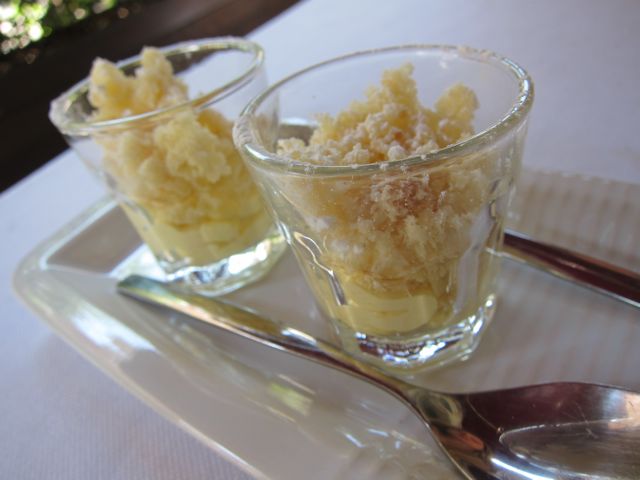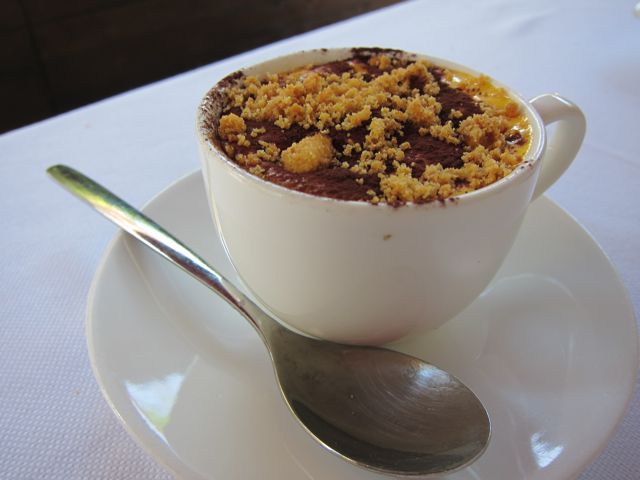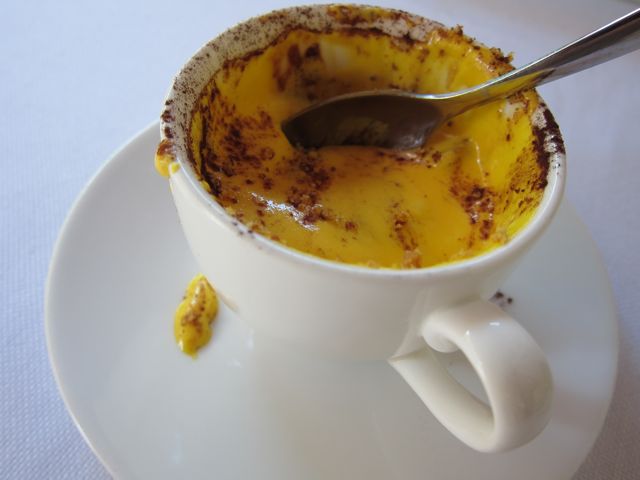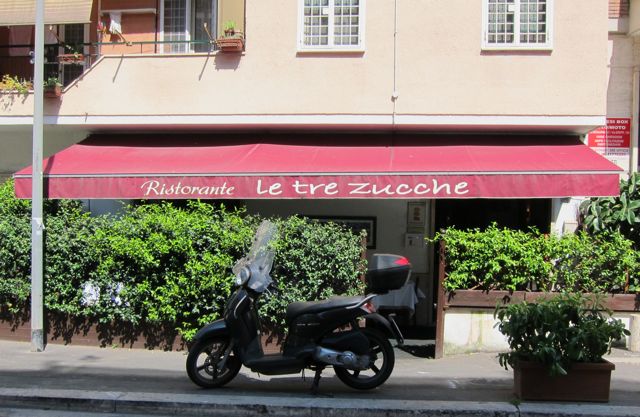 Ristorante Le Tre Zucche
Via G. Mengarini 43-45
06.5560.758
Open for lunch & dinner.
Closed Sunday.