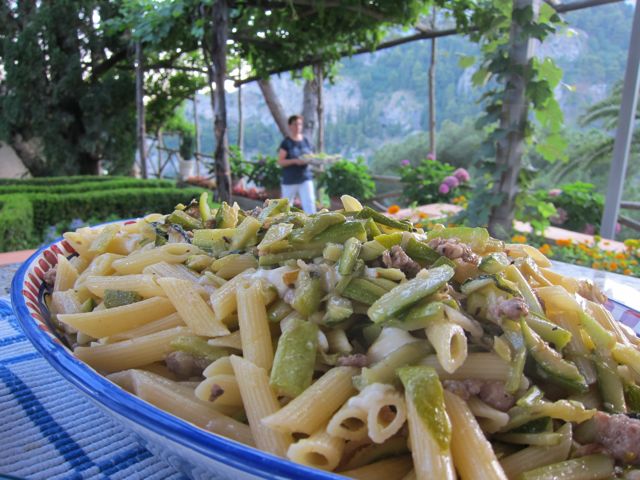 I know the 4th of July is supposed to be about grilling and pies and all sorts of American style eating. But if you live outside of the States, the holiday is just not that big a deal. In fact, the 4th usually just slides by without us even noticing.

This 4th we were lucky enough to find ourselves at our friend Tom's house, in Ravello. Since he's American, I guess we all could have made a bit of effort for some sort of flag waving. But the level of relaxation was way to high to even think about celebrating anything more than just finding ourselves in such a spectacular setting.

Tom's house in incredible: set high up on a cliff, tucked between Ravello and Amalfi. The garden wraps around the ex-monastery, with terraces full of lemons, grapes, olives, chickens and a huge vegetable filled orto.

When dinner finally rolled around I was actually not missing a charred hamburger in the very least. Anna Maria has been cooking at Tom's house all her life (long before Tom became the owner) and prepared a perfect dinner, mostly from the garden's bounty.

Pasta con Le Zucchine was made with onions,zucchini, basil and olive oil from the garden. Even the sausage came from pigs she keeps on her own property. She was gracious enough to share this simple, but delicious, recipe with me. I'll do likewise and share it with you. Along with some photos that give you an idea of the paradise it came from.

After the meal, while we were all enjoying an after dinner grappa, the fireworks started. No, it wasn't some attempt to reach out to traveling Americans. It was the Festa di San Tomaso, patron saint of Ravello. Born on the 4th of July. Who knew?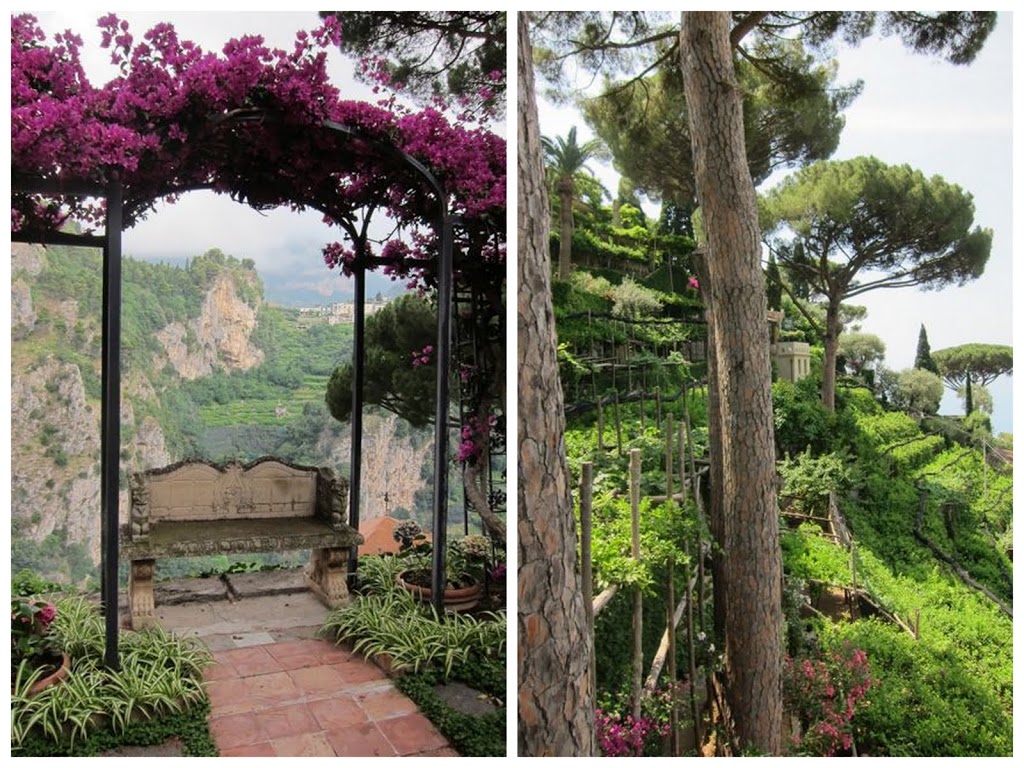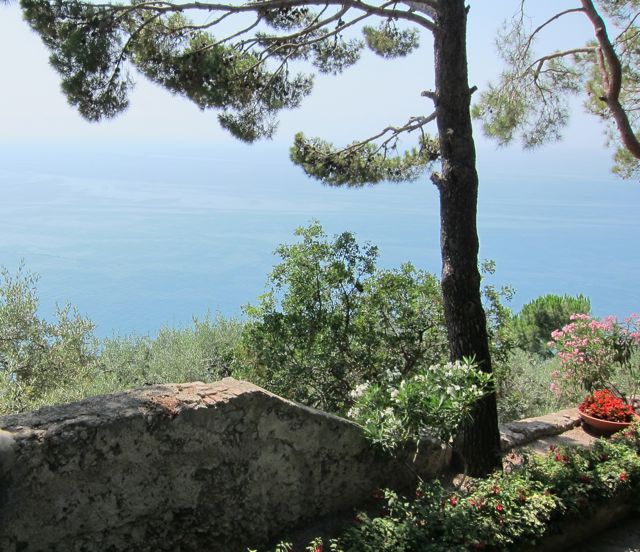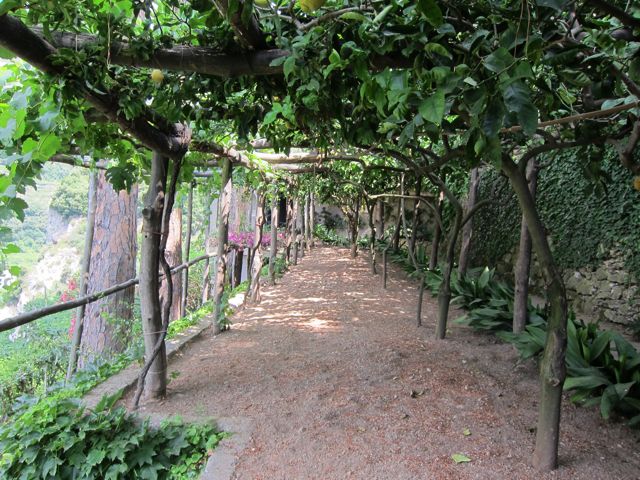 Pasta con Zucchine, Salsicce e Provola Affumicata
(serves 6)

1 pound Penne
2 large zucchini
3 pork sausages
olive oil
1 large onion
salt & pepper
Big bunch of basil
1 cup grated provola affumicata (smoked provolone)
1/2 cup grated parmigiana


Finely chop the onion, and place it in a large saute pan (large enough to hold all the pasta later) with the olive oil. Heat gently. (you don't want anything to brown in this recipe)

Cut the zucchini into two inch size strips. (If the zucchini is big, quater it lengthwise first, and cut out and discard the soft center, leaving only the outer, firmer part of the zucchini)

Add crumbled sausage to onion, and let cook through. Add zucchini and let cook just utnil tender. You don't want it to over cook. Add salt and pepper and half the bunch of basil.

Cook pasta in salted water until done. Drain, reserving some of hte pasta water.

Add drained pasta to pan of sauce, over heat, stiring. Add a bit of the pasta water, and add the cheese, mixing as you do, so that it doesn't clump up. Add a bit more water if it seems dry. Add rest of basil, and adjust for salt and pepper.