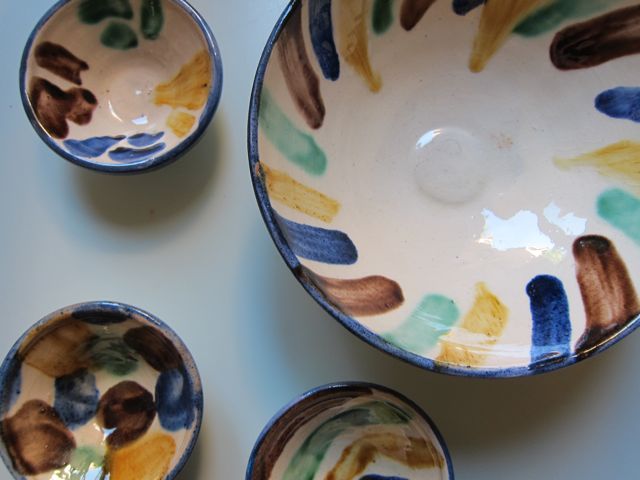 I first went to Barcelona in 1996. I was invited to attend a nutritional conference by Oldways and so – as you can imagine – there was a lot of food involved. But as always, I managed to find some time to do some shopping. I was with my sister Robin and we headed down to the old part of town, Barri Gotic, wandering up and down little alleyways, sort of getting lost, but not minding in the least.

Eventually we stumbled across a small ceramics store filled with hand-painted, rough-hewn, brightly- colored plates and bowls. We each wanted to buy more than we could possibly carry, but were traveling so had to limit ourselves to a few small bowls. They are perfect for serving olives, which we've both been using them for, lovingly, ever since.

Last Tuesday I was in Barcelona once again. I can't quite believe I hadn't been there since 1996. After attending a ship naming ceremony (strange but true) I had the day completely to myself to wander and explore. Of course I made a beeline for the Boqueria market (more on that later) but decided to head back to Barri Gotic first, on the off chance that I would find that same ceramic store.

I've either got a great sense of direction, or else the neighborhood just isn't that big, but I managed to find the store right away. La Caixa de Fang was right where I had left it, 15 years before. Still filled with the same gorgeous, hand-painted bowls. And after all these years, still shockingly inexpensive.

Once again I was in the predicament of having to lug everything back home with me. So once again I had to limit myself to just a few beautiful bowls. Their production is small, and they don't ship. Which means (you guessed it) I'll have to come back soon.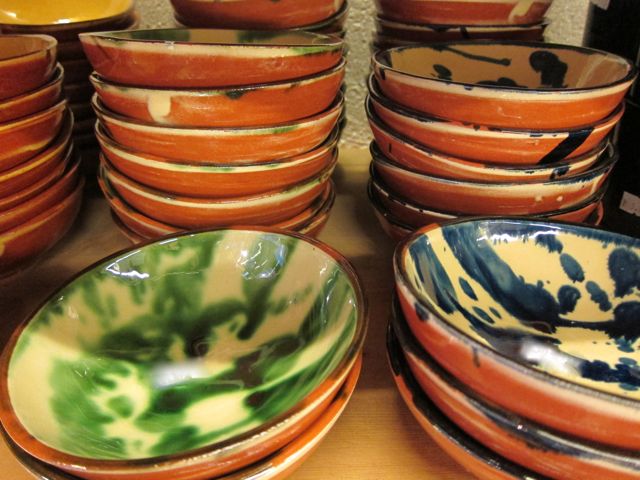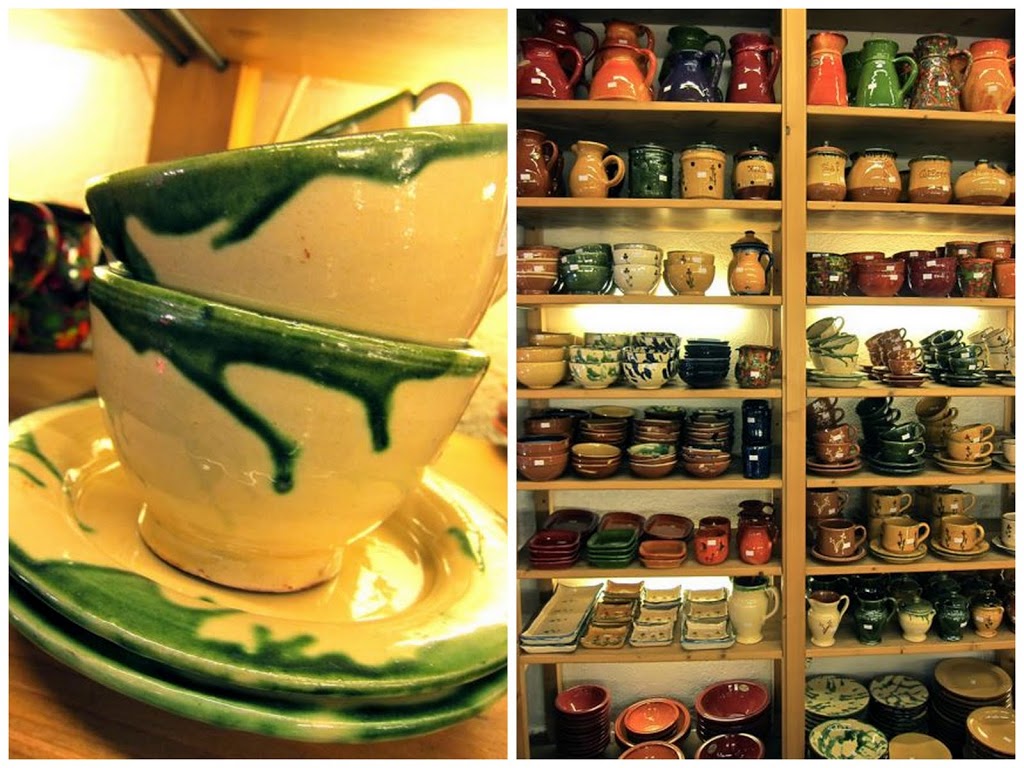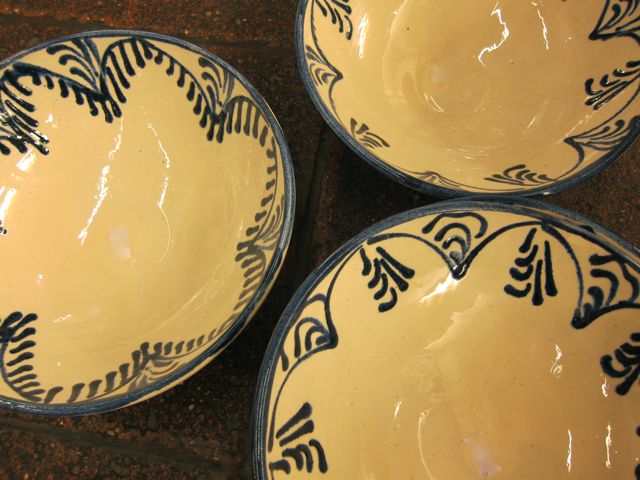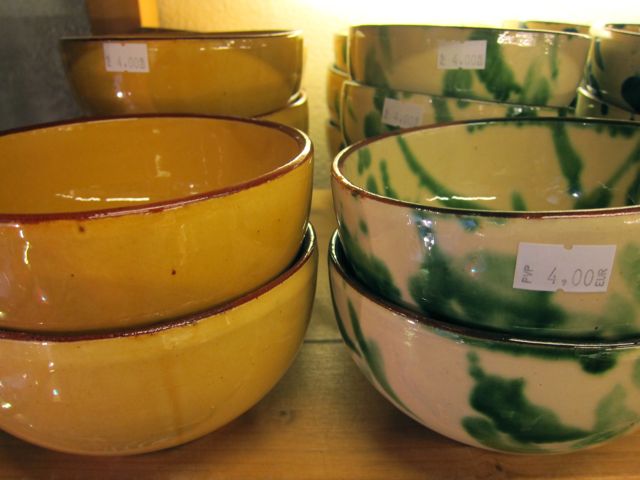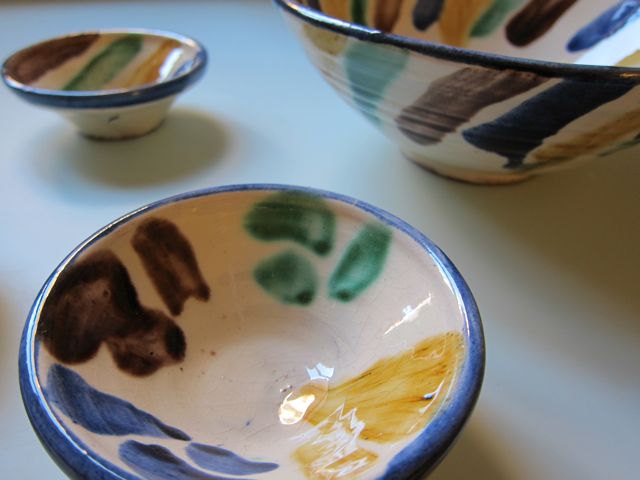 La Caixa de Fang
Freneria 1 (behind the Cathedral)
Barcelona 944 151 704