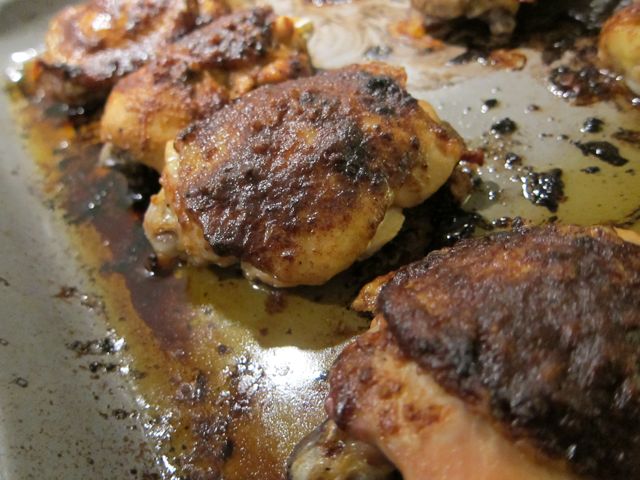 I've been cooking for a long time. As child, growing up in St. Louis, some of my best and strongest memories involve baking with my mother and with my older cousin Kathy. These were special treats which alternated with experimenting on my own with my Easy Bake Oven.
I guess it must have been while I was in junior high, in Greenwich, that I began cooking for the entire family. Finally, in High School, when I started driving and could control the weekly trip to the supermarket, I completely took over. My mom seems to recall me spending hours in the library, looking up exotic recipes. I do remember preparing 8 course Chinese feasts, and being particularly attached to my Time Life World Cooking series. While my mom was working, I would head to A&P, stock up, then spend hours preparing dinner. (Not quite sure when and how I fit in homework).
Even though I was fixated on exploring distant cuisines, my signature dish was Chicken Lizzie. And in fact, I think Chicken Lizzie was the first recipe I ever developed myself, from scratch. My mother and sisters still talk about it, and it remains one of the favorite family dishes. At least in our minds.
Because I realized yesterday that I hadn't made Chicken Lizzie in at least 20 years. And as far as I know, although we all talk about Chicken Lizzie a lot, I don't think any of us has made it in recent memory.
Last night it was just me and Emma for dinner, and I had picked up some chicken thighs at the farmers market. And it was then that I had an irresistable urge for Chicken Lizzie. Tangy, salty, buttery, slightly spicy. And with all the drippings generously drizzled over a side of rice.
The problem was, at first , I couldn't quite remember exactly how I did it. But once I started pulling ingredients out, it all came back to me. Kind of like riding a bike. I did change some things though. I definitely recall the liberal use of garlic salt, so switched in the real stuff, crushed. I also seem to recall dried parsley (don't ask me why). I decided to just leave out anything green altogether.
So, for my sisters, and my mother here it is. Chicken Lizzie.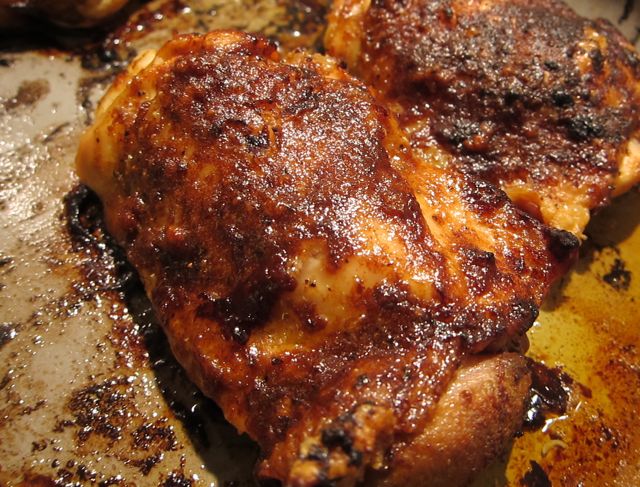 Chicken Lizzie
serves 4

Preheat oven to 400F/200C
8 Chicken thighs, bone in, skin on.
3 Tablespoons of butter
3 Tablespoons olive oil
juice of one lemon
1/2 tsp of salt
1/2 tsp of freshly ground pepper
2 heaping Tablespoons of good quality sweet paprika
2 tsp of Worcester sauce
1 Tablespoon dijon mustard
1/2 tsp cayenne
3 cloves garlic, crushed
Place olive oil and butter in a small pan. Heat gently, only until the butter melts.
Turn off heat, Add the rest of the ingredients and stir well.
Place chicken on roasting pan, skin side up, and generously brush with mixture.
Place in oven and baste with mixture every 10 minutes, until chicken is done. The skin should be nice and brown, crispy at the edges. About 40 minutes.
Serve with rice, and drizzle some of the pan juices on top.
After everyone has finished dinner, while you are doing the dishes, pick up the nice crispy bits from the bottom of the pan and eat them yourself. They are the best part.